When the Covid-19 pandemic hit, it felt like we slipped from relative calm into utter chaos overnight. On Thursday evening, I met my best friend for coffee at our favorite local spot. The next morning, we received a notice from my boys' school that at-home learning would begin that day. We had to figure out how to do work and school and life in a whole new way.
Fast forward three years and the pandemic has subsided. I sit and work in a coffee shop in our new town without a mask, unconcerned about social distancing or using hand sanitizer after touching anything I don't own. But even though the chaos of the pandemic has gone away, new forms of unrest have arisen like inflation and layoffs. And let's face it, we've needed a collective sabbatical to recover from the craziness of surviving a global pandemic, but we've had to keep on going.
Now, many of us are weary. Some of us are burned out. Or maybe we're struggling to find a sense of purpose in what can seem like pointless work. Perhaps we're even fearful of losing our jobs.
Let's face it: Work is hard. We knew that it would be. When Adam and Eve sinned, God said they would experience difficulty in their work. God told Adam,
Because you have listened to the voice of your wife
+++and have eaten of the tree
about which I commanded you,
+++"You shall not eat of it,"
cursed is the ground because of you;
+++in toil you shall eat of it all the days of your life;
thorns and thistles it shall bring forth for you;
+++and you shall eat the plants of the field. (Genesis 3:17-18, NRSV)
Thorns and thistles indeed.
If you're feeling wounded by work, here's the good news: God sees you. God is with you. And the De Pree Center is here to help you develop deeper dependence on God in those moments when work feels terribly hard. To that end, I've pulled together a few resources—some written at the beginning of the pandemic and some written more recently—that might equip you with some strategies to build resilience and encourage you to put your hope in the Lord.
Resources:
• If you're feeling weary…
o "The Weary Worker Rejoices" – Scott Cormode
o "It is easy to believe the lie that we should hide our weariness – and our anger – from God, as if God were an earthly boss who will hold our anger against us. God invites our honesty. The message of the Psalms of Lament is that God can handle our honesty, even and especially if we are angry at God."
• If you're experiencing burnout…
o "What to do with Burnout" – Michaela O'Donnell
o "Amidst burnout, and especially for those of us interested in questions of calling, we have to retain our identity as deeply caring beings. This is because relationships are so often the place where discernment happens."
• If work's been really disappointing…
o "What to Do When Work Disappoints" – Meryl Herr
o "When work disappoints us, we have a few options. We can endure the heartache. We can attempt a little job crafting. We can even quit. But regardless of what we do when work doesn't match our hopes, we cannot dismiss our grief."
• If you or someone you know has been laid off…
o "Lament in the Time of Layoffs" – Meryl Herr
o "If someone near and dear to you has been laid off, now is the time to lean in with empathy and compassion. Don't let them go it alone. Sit with them in their sorrow. Raise your voice and maybe your fists as you shout at God, "This is not the way it's supposed to be!" Speak a word of truth and encouragement against their shame. Remind them of the God who "heals the brokenhearted and binds up their wounds" (Psalm 147:3)—the God who sees them and who does not let their pain go unnoticed."
• If you're contemplating changing jobs…
o "Should I Stay or Should I Go" – Michaela O'Donnell
o "While it's certainly true that sometimes God compels us to take big risks, most of our daily lives don't play out in such a grand fashion."
• If you've tried to derive your sense of meaning and purpose from your work…
o "We're Not Having a Work Crisis: We're Having an Identity Crisis" – Denise Lee Yohn
o "The current workforce trends reflect not a crisis of mental health or workers' rights or fair wages – it's a crisis of identity. Too many people have been looking too much to their work to give them their identity. We tend to believe "it's not who I am underneath, but what I do that defines me," as a popular quote from a Batman movie tells us. With our job as our identity, we expect to derive meaning, satisfaction, and self-expression from it."
• If you're overwhelmed by the chaos…
o "Care and Curiosity in Chaos: A Conversation with Lisa Slayton"
o "We must let go of our expectations, outcomes, and prescribed results. Forcing activity right now may well end up being counterproductive. Problem solve where you can, put good guidelines in place to minimize chaos, but then create space for new opportunities to emerge. Step back and see what is going on around you, how can what you do, what your business is, be repurposed in this moment."
• If you want to learn to depend on God in the storms…
o "Staying Calm When the Worse is Yet to Come: A Conversation with Inés Velásquez McBride"
o "We do not have all the answers. So take shelter. In God's presence there we find courage. We cannot change our challenging circumstances overnight. So abide in the shadow. There we find a new grounded center for our ever-changing reality. Daily manna. Grace for today. Wisdom that seems to come in droplets even as we suffer from decision-fatigue. A refuge from the storm."
Banner image by Anna Shvets on Pexels.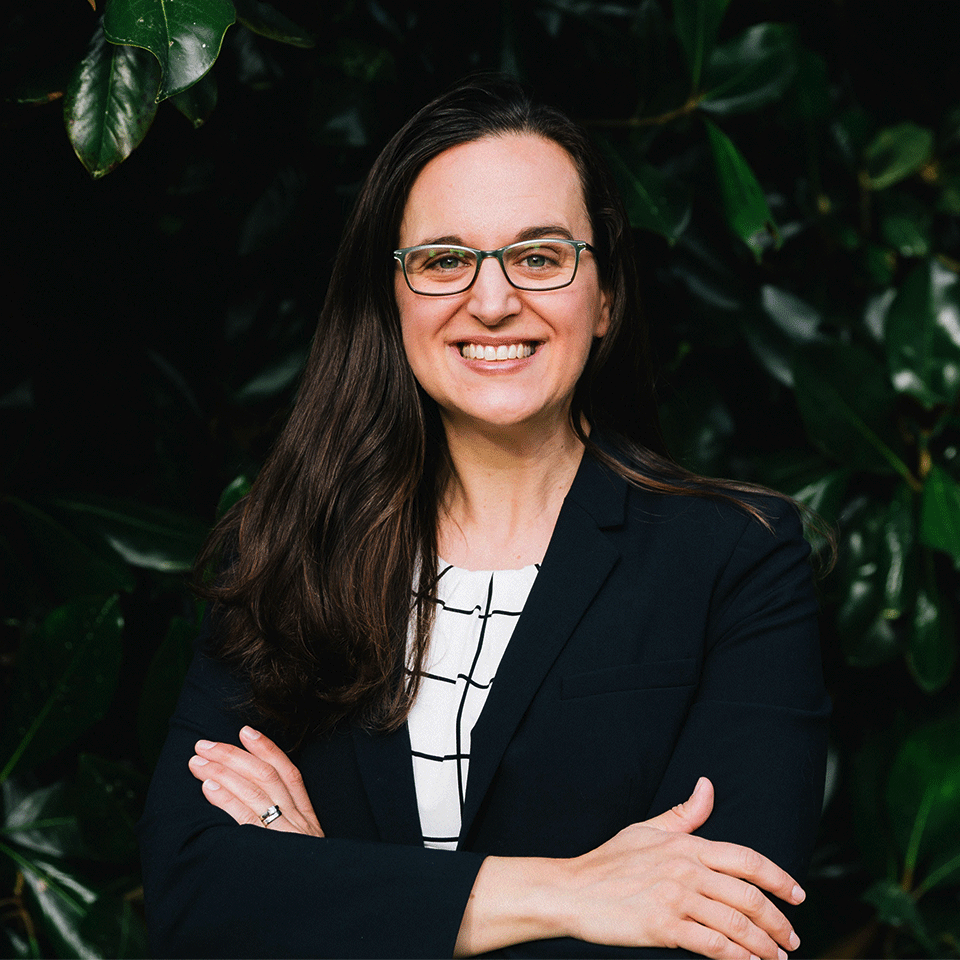 Dr. Meryl Herr is the Director of Research and Resources at the Max De Pree Center for Leadership where she designs and conducts research studies that add to the understanding of what helps marketplace leaders flourish. She also oversees the conversion of research findings into resources to support individuals in all seasons of life and leadership.
Click here to view Meryl's profile.