A Note from Mark
Dear Life for Leaders Reader,
Earlier this week, I wrote a letter inviting Life for Leaders readers to support our work. If you missed that letter and would like to support Life for Leaders, please read the letter at the bottom of this devotion. Thanks very much!
Grace and Peace,
Mark
Once when [Zechariah] was serving as priest before God and his section was on duty, he was chosen by lot, according to the custom of the priesthood, to enter the sanctuary of the Lord and offer incense. Now at the time of the incense offering, the whole assembly of the people was praying outside. Then there appeared to him an angel of the Lord, standing at the right side of the altar of incense. When Zechariah saw him, he was terrified; and fear overwhelmed him.
Focus
We often think of Advent as a time for personal reflection and individual preparation for celebrating the birth of Jesus. Indeed, it is. But the example of Zechariah and Elizabeth in Luke's Gospel encourages us to share with others both our sorrows and our joys. Even and especially in Advent, let us weep with those who weep and rejoice with those who rejoice.
Today's devotion is part of the series Following Jesus Today.
Devotion
Yesterday's Life for Leaders devotion focused on a Jewish priest named Zechariah who had been chosen by lot to burn incense in the Lord's sanctuary in Jerusalem. When he entered the holy place, an angel of the Lord appeared to him. Zechariah was understandably terrified. But the angel sought to calm him down with words commonly repeated by unexpected angelic visitors: "Do not be afraid."
Yet the angel's reason why Zechariah could be unafraid was not at all common. The angel explained, "Do not be afraid, Zechariah, for your prayer has been heard. Your wife Elizabeth will bear a son, and you will name him John. You will have joy and gladness, and many will rejoice at his birth" (Luke 1:13-14).
When we understand just how painful it had been for Zechariah and Elizabeth to be childless (see the devotion from 12/01/2021), we feel the power of the angel's promise. If after so many years of praying for a child, and if after so many tear-filled nights of disappointment, Elizabeth was finally to give birth to a son, then this would surely bring exceptional "joy and gladness" to Zechariah and Elizabeth.
As I reflect on this passage today, I'm struck by the last phrase of the angel's promise, "and many will rejoice at his birth" (Luke 1:14). Why would this be the case? Perhaps it had to do with the unusual mission that would be assigned to John, the son of Zechariah and Elizabeth, namely, to prepare the people of Israel for the coming of the Lord (Luke 1:17). Surely this would cause many to rejoice.
But a more natural reading of this passage suggests that many would rejoice at the birth of John because they would be so happy for Elizabeth and Zechariah. Their relatives and friends had no doubt shared the pain of this dear couple as they were unable to conceive and give birth to a child. Their community had prayed for them, hoped with them, and, as Zechariah and Elizbeth aged out of childbearing years, grieved with them. Having shared deeply in their sorrow, those who loved Zechariah and Elizabeth would be thrilled to learn that they would give birth to a son. They would be ready to rejoice greatly when John was born (see Luke 1:57).
I've witnessed situations rather like this one. No, I've not known of a miracle quite like the birth of John, but I have walked with couples through years of infertility. I've watched as their community shares in their grief. But then, when an infertile couple is finally able to have a child, whether through natural birth or adoption, the joy around them is exceptional. The sharing of sadness prepared their community for an even greater sharing of joy.
As a pastor, I've also known couples who chose not to share the pain of their infertility. Motivated by a desire for privacy, or sometimes by shame, they have kept their pain to themselves. Perhaps they even experienced the devastation of a miscarriage, but still chose to keep it secret, except for sharing it with their pastor. I know how hard it would have been for these couples to be more open, but I did wish they could have taken this risk. They would have experienced the comfort of shared grief, the loving embrace of sisters and brothers who would have walked with them through the valley of the shadow of death.
In Romans 12:15 it says, "Rejoice with those who rejoice, weep with those who weep." At first glance, it seems like these two commands are polar opposites. In a way they are, of course. But the truth is that when we rejoice with those who rejoice, we are drawn into deeper community, which prepares us for seasons of shared sorrow. Similarly, when we weep with those who weep, we are prepared to join together in greater joy when blessings come. It seems likely to me that Zechariah and Elizabeth had done what Romans 12:15 prescribes, letting their family and friends in on their sorrow, so that their community was prepared to share abundantly in their joy as well.
We often think of Advent as a time for personal reflection. Indeed, it is. We are likely to spend more time in quiet and individual prayer during Advent than in other seasons of the year, and that's both appropriate and beneficial. But the example of Zechariah and Elizabeth encourages you not to keep Advent to yourself. Perhaps you could share with others your longings, your hopes, even your losses and fears. Perhaps you could invite those you trust to join you in your yearning, your waiting, and your praying. And if, like Elizabeth and Zechariah, you're entering a season of joy, then be sure to share this as well. How else can we rejoice with you as you rejoice?
Reflect
Can you remember a time in your life when you shared in somebody's sorrow, which prepared you to share even more exuberantly in their joy? What was this like for you?
Are you someone who is able to share hard things with others? Or do you tend to keep them to yourself? Why are you the way you are?
Are you longing for something in Advent, something you're seeking from the Lord, something for which you are waiting in hope? If so, have you shared this with someone else? If not, would you be willing to do so?
Act
In your small group, with a spiritual director or mentor, or with a trusted friend, share your Advent longings and hopes, even ways in which you seek God's consolation.
Pray
Gracious God, thank you for the story of Zechariah and Elizabeth. Thank you for the angel's promise to them. Thank you that their sorrow was about to become abundant joy.
Thank you also, Lord, for the people in their lives who were ready to rejoice with them. Thank you for those who had shared in their sorrow, who were with them in the grief of childlessness. Thank you for the way this sharing of sadness prepared them for a deeper and more exultant experience of shared joy.
Help me, Lord, to weep with those who weep so that I might also rejoice with those who rejoice. And, I pray, help me to be open with others so they might weep and rejoice with me. Amen.
A Note from Mark
Dear Life for Leaders Reader,
Before we get to today's devotion, I'd like to share a short note with you.
Today is "Giving Tuesday." Nine years ago, several businesses and non-profit organizations decided to encourage charitable giving and other good works on the Tuesday after Thanksgiving. Their idea caught on. Today, thousands of non-profits will be asking people to give to support their work. The De Pree Center is one of those organizations. (If you receive our "Faith. Work. Leadership." newsletter, you may already have seen our De Pree Center request. Today, I'm adding a specific request to Life for Leaders readers.)
Before I ask for your help, I want to be very clear about a couple of things. First, it is an honor to serve you through Life for Leaders. I regularly thank the Lord for the gift of being able to study the Bible and share what God teaches me with you. Sometimes I'm amazed that this is a central part of my job. What a blessing!
Second, I want you to know that we at the De Pree Center are glad to be able to give away Life for Leaders without charging a subscription fee. That was true when I was the Executive Director, and it remains true now that Michaela O'Donnell is in charge. We often marvel at the fact that over 750,000 times each year, someone chooses to read Life for Leaders, either by opening the email or by visiting a page on our website. We love being able to offer Life for Leaders as a gift.
We're able to do this, as you would imagine, because of the generosity of our financial supporters. The De Pree Center makes a modest amount of money from sales of resources and experiences, but mainly we depend on the financial support of people who believe in what we're doing and want to invest in our work. We are glad to part of Fuller Seminary, but we do not receive financial support from the seminary. (By the way, we certainly encourage you to consider supporting Fuller. The seminary and its "FULLER NEXT" vision is amazing.)
So, today I'm asking you to consider supporting the De Pree Center financially. This could be a gift designated for Life for Leaders if that's what you'd like to do. Or it could be a gift for the De Pree Center in general. Either would be wonderful. Click on this link if you'd like to support our work.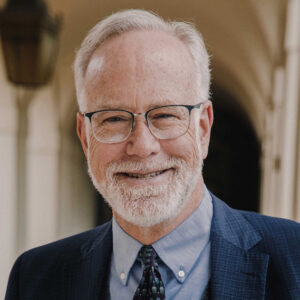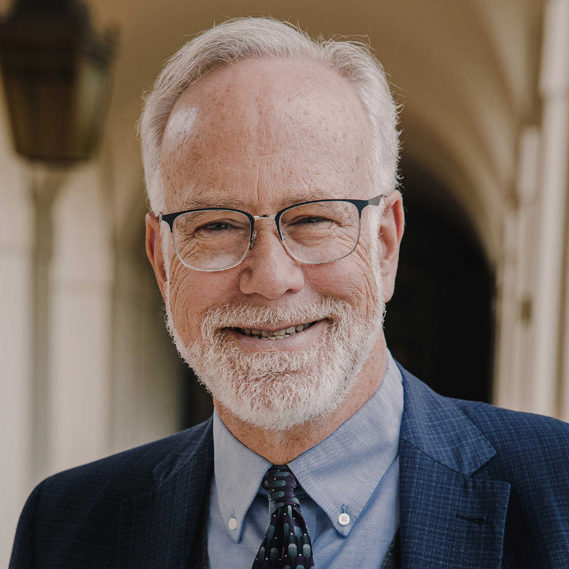 If you'd like to make a gift to the De Pree Center, please click here. Sometimes potential donors would like to speak with someone in leadership here. That's great. Either Michaela or I would be glad to talk with you. Just email us to set up a time to talk: email Michaela; email Mark.
Thank you for allowing me to add this note to today's devotion. And thank you, once again, for being one of our subscribers. I am so thankful for you and for the chance to serve you through Life for Leaders and the De Pree Center.
Now, I know you have a variety of worthy charitable possibilities. If this is not the year to support us, that's fine. Let me encourage you to be generous in the way God is leading you. That's the main thing. I trust that God will supply what we need to continue to serve him through Life for Leaders and other De Pree Center efforts. Honestly, I have been repeatedly amazed by God's faithfulness and kindness to us over the past six and a half years!
Grace and Peace,
Mark Roberts
P.S. – If you want to support the De Pree Center's mission, click here.
Find all Life for Leaders devotions here. Explore what the Bible has to say about work at the unique website of our partners, the High Calling archive, hosted by the Theology of Work Project. Reflection on today's Life for Leaders theme can be found here: Best of Daily Reflections: Weep With Those Who Weep
---
Subscribe to Life for Leaders
Sign up to receive a Life for Leaders devotional each day in your inbox. It's free to subscribe and you can unsubscribe at any time.
---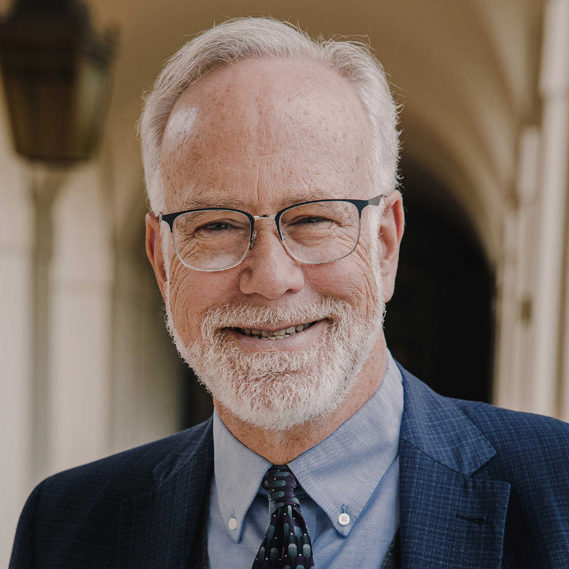 Dr. Mark D. Roberts is a Senior Strategist for Fuller's Max De Pree Center for Leadership, where he focuses on the spiritual development and thriving of leaders. He is the principal writer of the daily devotional, Life for Leaders, and the founder of the De Pree Center's Flourishing in the Third Third of Life Initiative. Previously, Mark was the Executive Director of the De Pree Center, the lead pastor of a church in Southern California, and the Senior Director of Laity Lodge in Texas. He has written eight books, dozens of articles, and over 2,500 devotions that help people discover the difference God makes in their daily life and leadership. With a Ph.D. in New Testament from Harvard, Mark teaches at Fuller Seminary, most recently in his D.Min. cohort on "Faith, Work, Economics, and Vocation." Mark is married to Linda, a marriage and family counselor, spiritual director, and executive coach. Their two grown children are educators on the high school and college level.