But you must not eat from the tree of the knowledge of good and evil, for when you eat from it you will certainly die.
Focus
The disobedience of Adam and Eve in Genesis 3 resulted in both spiritual death and physical death. Work is a good thing. It is a part of God's created order. We were made for fruitful labor, as one of the ways that we glorify our creator God. Nonetheless, work in this world has been negatively impacted by sin and death.
Devotion
There is an ancient word muwth appearing in all Phoenicio-Shemitic languages including ancient Hebrew. The word relates to death. In Genesis 2:17 it is used with the meaning "to die" (though it can also mean "to kill", or "to have one executed"). Interestingly, the word is repeated at the end of this verse: "for when you eat from it you will muwth muwth."
This repetition is a poetic device used in ancient Hebrew to add emphasis. Thus, many versions don't translate this phrase merely as "you will die," but rather "you will certainly die" (as in the NIV above) or "you shall surely die." Yet if you continue the story into Genesis 3 and beyond, you realize that this poetic repetition of muwth muwth is quite profound in ways that go beyond simple emphasis, for Adam and Eve actually die two times. They die a spiritual death: a separation from God; a breaking of their intimate relationship with their creator. And then they die a second death: a physical death of their bodies.
I'm a teacher and a writer. Teaching and writing are closely intertwined for me in both vocation and calling. Much of my writing fits in the "creative" category. Over 31 years, I've published three novels and five volumes of creative non-fiction. And I've given a lot of thought during that time to the subject of creativity, and especially to a Biblical view of creativity, and to create art as a vocation.
I've also spent quite a bit of time thinking, writing, and speaking about the works of J.R.R. Tolkien, the 20th century British author most famous for The Lord of the Rings and The Hobbit. I've found his works to be a bottomless well of wisdom and beauty, and very reflective of Biblical truth. My recent explorations on Tolkien's works have focused on what he referred to as "Mortality" and "the Fall"—what we might refer to as physical death and spiritual death in light of the muwth of Genesis 2:17—and the impact of both deaths on human creativity.
Tolkien once told a publisher that those were central themes of his books. As I was preparing to write my March devotions for Life for Leaders, it dawned on me that much if not all of what Tolkien wrote about the impact of mortality and sin on creativity applies not just to create art but to work in general. These reflections also struck me as particularly appropriate to our current liturgical season of Lent.
Although I grew up going to church, I don't recall in my childhood or young adulthood any observance of Ash Wednesday or Lent. However, observances of Lent have become much more meaningful to me in my later adult life. Most years, my church's Ash Wednesday service involves the imposition of ashes on the foreheads of participants. The symbolism of the ashes includes at least two aspects. First, the practice of spreading ashes on one's head is seen frequently in scripture as an act of contrite penitence. (See especially the prophets—for example, Isaiah 58:5-6; Jeremiah 6:26; Ezekiel 29:30; Daniel 9:1-3).  Second, dust and ashes are also a reminder of our mortality—of our human frailty and finitude (as Mark Roberts wonderfully reminded us in his Ash Wednesday devotion referencing the famous Kansas song "Dust in the Wind").
In Genesis 3:19, after the disobedience of Adam and Eve, we read God telling them, "By the sweat of your brow you will eat your food until you return to the ground, since from it you were taken; for dust you are and to dust, you will return." And a little later in Genesis when Abraham pleads before the Lord for the sake of Sodom and Gomorrah, he prefaces his plea by saying, "I am nothing but dust and ashes" (Genesis 18:27).  Thus in the ashes, we see an acknowledgment of both sin and death: human rebellion against God, and mortality.
Tomorrow, I want us to consider together at least a few of the many ways that Mortality and the Fall (or death and sin) have impacted human work. But before we do so, I'd like to suggest an important preface for that, and also invite you to do one thing in your own reflections. There is no doubt that in our fallen world sin and death have impacted human creativity and artistic expressions of that creativity. It can be tempting for Christians to reject art as corrupt and thus worthless: to see artistic expressions at best as having no value, and at worst as being sinful. Similarly, we might correctly observe that sinfulness negatively impacts human labor, but then wrongly conclude that labor itself is something unholy: a sort of necessary evil. Though the observation that sin has had a terrible impact on the world would be correct, the conclusion that art or work is therefore fundamental valueless couldn't be farther from the Biblical truth.
I suspect that regular readers of "Life for Leaders" don't need to be reminded of this with respect to work, and may be aware of the many resources the De Pree center has on the value of work. There is not a lot I can add to these resources. But I can say that with respect to both creativity and work, I am repeatedly drawn back to Genesis 1-2. There we see both creativity and work woven into the fabric of creation (in fact, we call the earth "creation," and we see the rhythms of work and sabbath rest in the creation story), and we see both creativity and work as being part of the very character of God. Two of the most important things we learn about God at the very start of his Word are: 1) God is creative, and 2) God labors. Both God's creativity and his work are good. And God then creates humans as his image-bearers. Work and creativity are two ways that we glorify God by being who he made us to be.
Indeed, it is the very goodness of work and creativity—the fundamental value of both—that makes the impact of sin and death so tragic. Our work (like our creative efforts) is impacted by sin and death. An awareness of how this happens seems to me to be an appropriate meditation for Lent. It can help us work against the impacts of sin on our labors, so that they can be more glorifying to God.
Reflect
How do you view the role of work in your life? What are some ways you have experienced the goodness of work? What are some ways you have seen the impacts of sin (your sin, the sins of others, or sin in general) in your approach to work, in the results of your work, or in your working environment?
Act
Take some time to praise God for the goodness of labor, and the privilege of laboring in his created world.
Pray
Lord, I thank you for work. I thank you for your labors in creation. I thank you for the work you have given me to do, and for the privilege of laboring in your creation. I thank you for rest and delight.
I also recognize that human sin—including my own sinfulness—has damaged what you intended to be good. Though I can still honor you in the way I work, I see the negative impacts of sinfulness in the working world around me. I know that my own sin has been a part of that.
In this season of Lent, I repent of my own sinfulness, and the ways that I have worked toward wrong ends, or have let sin impact my work in negative ways. Create in me a clean heart, O God, and renew a right spirit within me. Amen.
Find all Life for Leaders devotions here. Explore what the Bible has to say about work at the unique website of our partners, the Theology of Work Project. Commentary on today's Life for Leaders theme can be found here: God Sets Limits (Genesis 2:3; 2:17)

---
Subscribe to Life for Leaders
Sign up to receive a Life for Leaders devotional each day in your inbox. It's free to subscribe and you can unsubscribe at any time.
---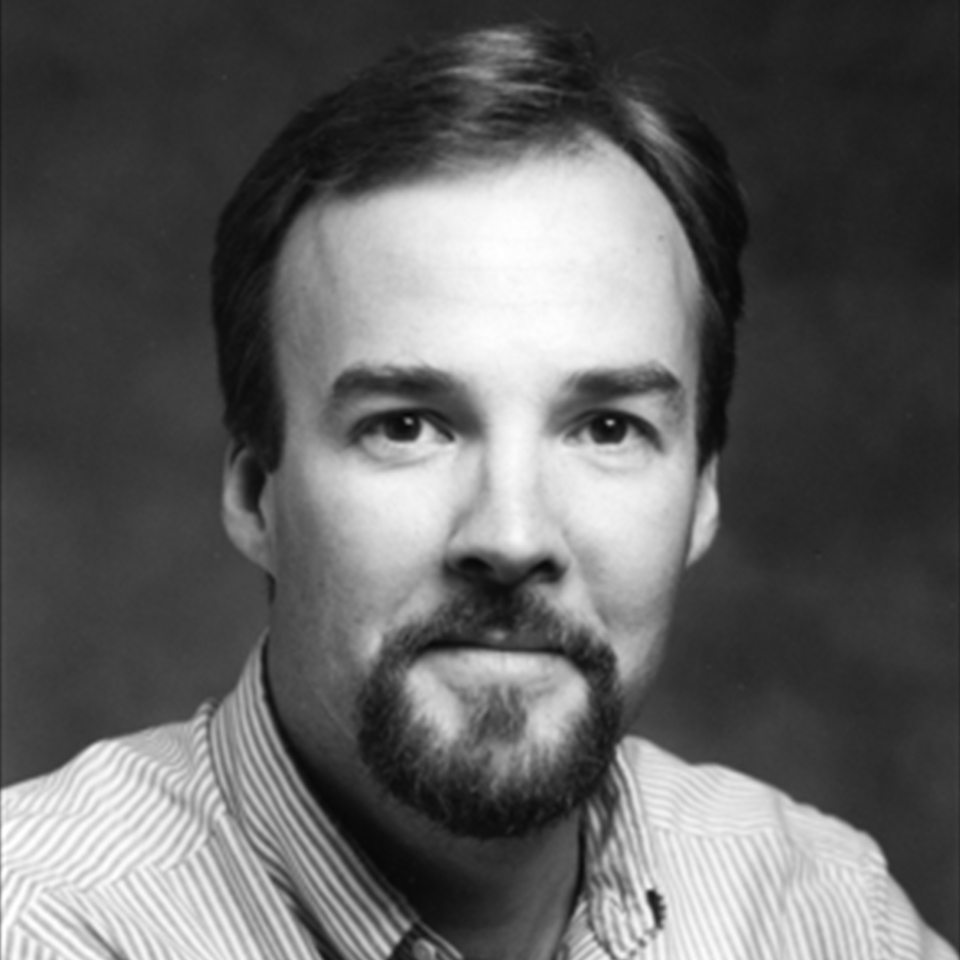 Matthew Dickerson's books include works of spiritual theology and Christian apologetics as well as historical fiction, fantasy literature, explorations of the writings of C.S.Lewis and J.R.R.Tolkien, and books about trout fishing, fly fishing, rivers, and ecology. His recent books include: Disciple Making in a Culture of Power, Comfort, and Fear and The Voices of Rivers: Reflections on Places Wild and Almost Wild. He was a 2017 artist-in-residence at Glacier National Park. He lives in Vermont with his wife, dog, and cat, not far from three married sons, and is an active member of Memorial Baptist Church. Matthew is also a professor of computer science at Middlebury College in Vermont.