As Jesus came out of the temple, one of his disciples said to him, "Look, Teacher, what large stones and what large buildings!" Then Jesus asked him, "Do you see these great buildings? Not one stone will be left here upon another; all will be thrown down."
When he was sitting on the Mount of Olives opposite the temple, Peter, James, John, and Andrew asked him privately, "Tell us, when will this be, and what will be the sign that all these things are about to be accomplished?" Then Jesus began to say to them, "Beware that no one leads you astray. Many will come in my name and say, 'I am he!' and they will lead many astray. When you hear of wars and rumors of wars, do not be alarmed; this must take place, but the end is still to come. For nation will rise against nation, and kingdom against kingdom; there will be earthquakes in various places; there will be famines. This is but the beginning of the birthpangs."
Focus
Remember that you are always living in the sight of God, operating an outpost of his Kingdom in the middle of the chaos. Do that work with excellence. Stay alert. Jesus will right all wrongs.
Devotion
Advent begins in two weeks. Although it's hard for me truly to get my mind around it, this is our second pandemic Advent. I have to say that living through the events of the past eighteen months or so has given me a new appreciation for the penitential seasons of the church year—Lent and Advent—and for the often disturbing and apocalyptic readings from the Scriptures that are appointed for those seasons.
The Advent apocalyptic focus begins before Advent, in fact. As we approach Christ the King Sunday—which is next week—the lectionary readings remind us of the many times in the Gospels when Jesus prophesied hard times to come. This scene is no different.
In Mark 12, if you want to go look it up, Jesus is in the Temple, speaking to the crowd, including the scribes and the Pharisees. He tells the parable of the ungrateful tenants (12:1-12), he engages in several triumphal debates around theological questions (12:13-37), he denounces the scribes (12:38-40), and he remarks on the widow putting in her mite (12:41-44). As Mark 13 begins, the scene moves from public debate to private warning. Jesus and his disciples leave the Temple. There is a brief conversation around the fact that it will be destroyed. They sit down—perhaps to relax—on the Mount of Olives with the Temple in view. There, Jesus begins to unpack exactly what kind of destruction is coming.
Most clearly, Mark 13 seems directed towards the fall of the actual Temple standing right in front of Jesus and the disciples—a fall that would happen just a few decades later. We hear the beginning of Jesus' unpacking in the first eight verses of Mark 13; he also predicts persecution (13:9-13), some kind of "desolating sacrilege" (13:14-20), false messiahs (13:21-22), and finally the coming of the Son of Man (13:24-27). He winds up with a reminder to the disciples to stay alert (13:28-37)—as if any of them could miss all that uproar.
However, Christians have historically interpreted these passages as also speaking of something beyond the Temple's fall in the year 70. We have used Mark 13 and other apocalyptic passages (chiefly from the book of Revelation) to argue that there is going to be some kind of great settling-up at the end of history. It is going to get worse before it gets better. Somehow Jesus will shake everything that needs to be shaken and make it all come out right. We need to be alert. And so we have been alert—and argued over exactly what signs have happened and are yet to happen, what Jesus has shaken and what should remain, whether we have missed the uproar or not—for over 2000 years.
Some critics have argued that the long delay of the Son of Man's settling-up means that the Scriptures must be in error. Jesus and the disciples expected all of this to wind up very quickly, the argument goes; it didn't, so somebody must have goofed. I don't think this is the case. I think Jesus knew exactly what he was talking about. I think that in the mind of a God who is outside of time, 2000 years are as nothing. In The Voyage of the Dawn Treader, C. S. Lewis has Aslan, who is a Christ figure, say to Lucy Pevensie:
"Do not look sad. We shall meet soon again."
"Please, Aslan," said Lucy, "what do you call soon?"
"I call all times soon," said Aslan.
Much has been shaken recently. Much still remains. There are wars and rumors of wars, signs and rumors of signs, debates on who is leading whom astray. It has been that way for two millennia. Remember that you are always living in the sight of God, operating an outpost of his Kingdom in the middle of the chaos. Do that work with excellence. Stay alert. Jesus will right all wrongs—soon and very soon.
Reflect
What signs do you see of the coming of the Son of Man?
How should you live in light of the signs you see?
Act
Last year I had you listen to "Soon and Very Soon" at this time as well, but I can't think of a better song to prepare us for the end of the church year, the coming of Advent, and the ultimate coming of the Son of Man, so listen and pray. (As with the version I shared last year, this one is performed by the composer, Andraé Crouch.)
Pray
Jesus, please come; soon and very soon. Amen.
Find all Life for Leaders devotions here. Explore what the Bible has to say about work at the unique website of our partners, the High Calling archive, hosted by the Theology of Work Project. Reflection on today's Life for Leaders theme can be found here: The Spirit Will Help You Speak

---
Subscribe to Life for Leaders
Sign up to receive a Life for Leaders devotional each day in your inbox. It's free to subscribe and you can unsubscribe at any time.
---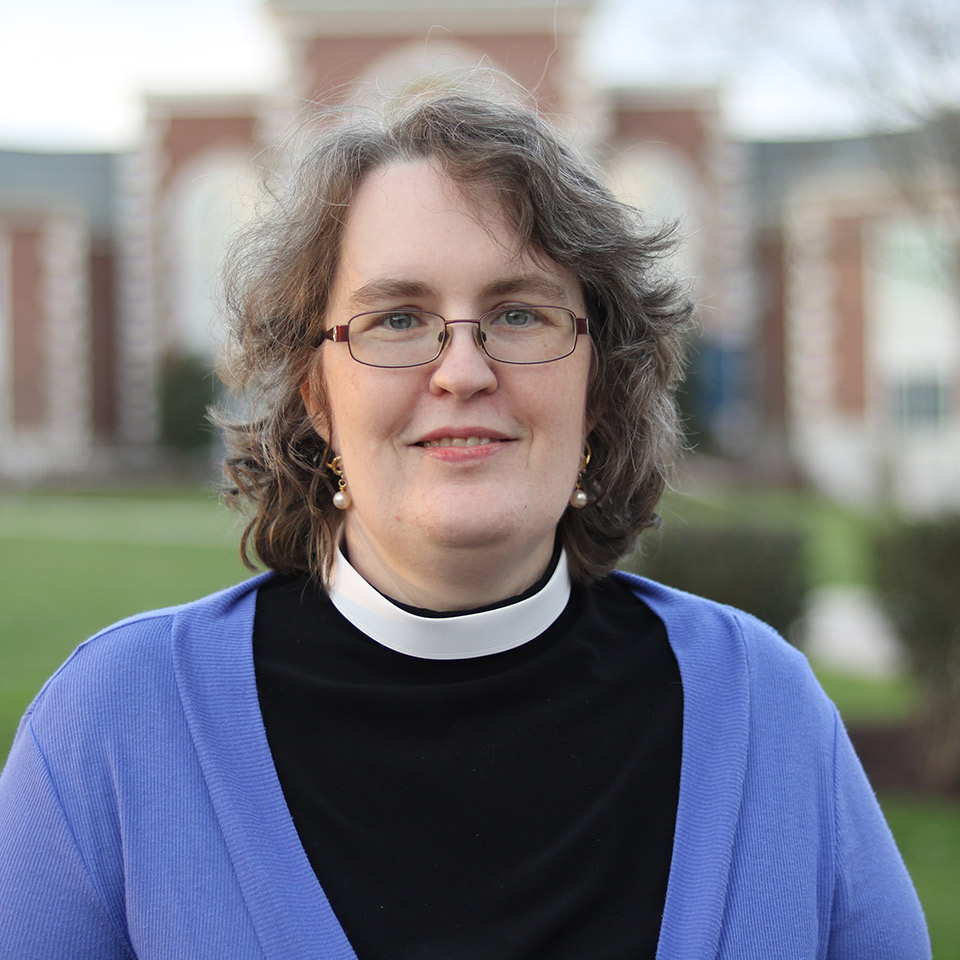 Jennifer Woodruff Tait (PhD, Duke University) is the editor of and frequent contributor to Life for Leaders. She is also the managing editor of Christian History magazine and web editor for the Theology of Work Project, and a priest in the Episcopal Church. She has written a book of poetry, Histories of Us. Jennifer lives in Berea, Kentucky, with her husband, Edwin, and their two daughters.
Click here to view Jennifer's profile.