Why do you see the speck in your neighbor's eye, but do not notice the log in your own eye? Or how can you say to your neighbor, "Friend, let me take out the speck in your eye," when you yourself do not see the log in your own eye? You hypocrite, first take the log out of your own eye, and then you will see clearly to take the speck out of your neighbor's eye.
Focus
Jesus encourages us to help others "take the splinters out of their eyes," that is, to deal with the stuff in their life that keeps them from seeing clearly and living rightly. We begin this process by removing the logs from our own eyes. But, according to Jesus, splinter removal is something that happens in his family, among those who are brothers and sisters in Christ. We are able to help each other deal with the hard stuff in our lives when we are deeply committed to loving relationships with each other.
Today's devotion is part of the series Following Jesus Today.
Devotion
In the last couple of days, we have been reflecting on Luke 6:41-42, a passage that uses the analogy of logs and splinters to talk about how we deal with the negative stuff in our lives. Jesus makes it clear that, first of all, we are to focus on our own major stuff, which is like a log in our eye. Only when we have removed the log will we have the ability to see clearly the splinters in the eyes of others so that we might help them remove those splinters.
I have shared previously that this splinter removal business makes me nervous. Partly, I confess that I really don't want others to help me see my splinters. I'd rather pretend as if I didn't have any. Moreover, I'm pretty squeamish about the idea of helping others to see their splinters. I don't like to make people unhappy, especially with me. But, as I proposed in yesterday's Life for Leaders devotion, splinter removal can actually be a gift to others, an act of love and grace.
Still, the whole notion of dealing with the splinters of others might make you uncomfortable. It can feel invasive and inappropriate. But, there is something that Jesus says in Luke 6:41-42 that frames this whole activity in a way that will help you to see splinter removal differently, as an act loving commitment.
Unfortunately, this something is not obvious in the NRSV translation I'm using. If you were to translate the original Greek of Luke very literally, you'd get something like this: "Why do you see the splinter in the eye of your brother, but do not notice the log in your own eye? Or how can you say to your brother, 'Brother, let me take out the splinter in your eye,' when you yourself do not see the log in your own eye? You hypocrite, first take the log out of your own eye, and then you will see clearly to take the splinter out of the eye of your brother" (Luke 6:41-42). The NRSV uses the word "neighbor" to translate the Greek word adelphos, which literally means "brother" and is used for brothers and sisters in Christ's family. The NRSV goes with "neighbor" to try to be both inclusive and simple. The Common English Bible chooses a more complete but less elegant option, using "brother or sister" rather than simply "brother" or "neighbor." The NIV sticks with the more literal "brother."
While I appreciate the NRSV's intention in the use of "neighbor" because adelphos was surely meant to include both male and female disciples, I believe something crucial was lost in the shift from "brother/sister" to "neighbor." I live near my neighbor. I might even like my neighbor. I know I'm supposed to love my neighbor. But my brother is family. My sister is family. My relationship with my brother or sister is deeper, longer, and more permanent than my relationship with my neighbor. I am bound to my brother or sister for life. This was especially true in the culture of Jesus.
So, when it comes to the matter of splinter removal, Jesus pictures this as happening in the context of the family of his followers. The one who seeks to help another with his or her splinters is not a stranger, nor merely an acquaintance, nor even just a fellow church member. Rather this person is a brother or sister in Christ, a member of the same family, someone bound for life by love and commitment. When you are approached about your splinters by such a brother or sister, you may still feel embarrassed, defensive, or ashamed. You may wish you didn't have to deal with your stuff. But when the one who comes to you is someone with whom you have a deep, loving relationship, then you will be much more inclined to hear what you need to hear.
Thus, in a nutshell, when Jesus thinks about dealing with our splinters, he envisions this happening between brothers and sisters. For Jesus, splinter removal is family business.
Reflect
How does the framing of splinter removal as happening within a family affect the way you think and feel about it?
In the context of your own family, either your family of origin or the group you currently consider your family, have you experienced splinter removal in a positive way, as an act of love and commitment? If so, what has this been like for you? If not, why not?
Are you currently in close relationships with other brothers and sisters in Christ such that mutual splinter removal is possible? If so, who are these people? If not, can you think of how you might come to experience deeper Christian community with your brothers and/or sisters in Christ?
Act
If you are in a committed small group, talk with them about how you help each other in the work of splinter removal. If you are not in such a group, pray about how you might be more deeply engaged with your brothers and/or sisters in Christ.
Pray
Gracious God, thank you for adopting us as your beloved children. Not only do we have you as our loving Heavenly Father, but we also have sisters and brothers in Christ, people with whom to share your love, people who can join us in the work task of splinter removal.
Thank you, Lord, for those who are brothers and sisters to me. Thank you for their love, commitment, and patience. Thank you for the times they encourage and support me. And, indeed, thank you for the times they help me to deal with my splinters.
Help me, Lord Jesus, to be so deeply connected to your people that we are indeed growing together in you, taking the splinters and even the logs out of our eyes, learning to see clearly and live rightly as your disciples. Amen.
---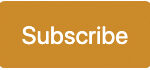 Sign up to receive a Life for Leaders devotional each day in your inbox. It's free to subscribe and you can unsubscribe at any time.
Find all Life for Leaders devotions here. Explore what the Bible has to say about work at the unique website of our partners, the High Calling archive, hosted by the Theology of Work Project. Reflection on today's Life for Leaders theme can be found here: How to Live in a Broken World

---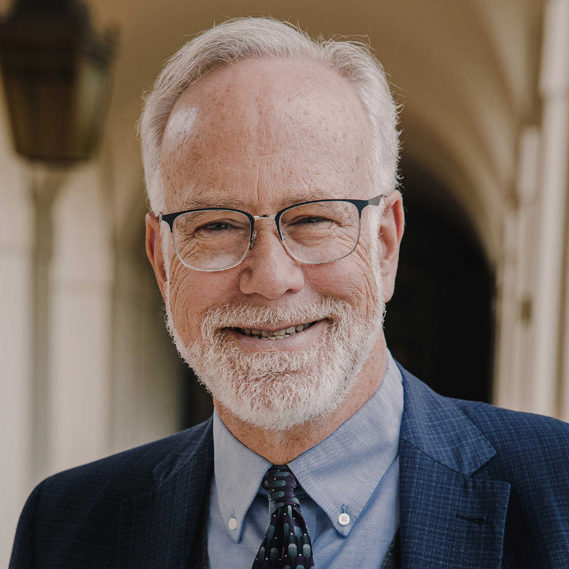 Dr. Mark D. Roberts is a Senior Strategist for Fuller's Max De Pree Center for Leadership, where he focuses on the spiritual development and thriving of leaders. He is the principal writer of the daily devotional, Life for Leaders, and the founder of the De Pree Center's Flourishing in the Third Third of Life Initiative. Previously, Mark was the Executive Director of the De Pree Center, the lead pastor of a church in Southern California, and the Senior Director of Laity Lodge in Texas. He has written eight books, dozens of articles, and over 2,500 devotions that help people discover the difference God makes in their daily life and leadership. With a Ph.D. in New Testament from Harvard, Mark teaches at Fuller Seminary, most recently in his D.Min. cohort on "Faith, Work, Economics, and Vocation." Mark is married to Linda, a marriage and family counselor, spiritual director, and executive coach. Their two grown children are educators on the high school and college level.