The next day he took out two denarii, gave them to the innkeeper, and said, 'Take care of him; and when I come back, I will repay you whatever more you spend.'
A Note From Mark:
Dear Life for Leaders Readers,
As you know, the Life for Leaders devotions this week were written by Michaela O'Donnell. The content of the devotions comes from Michaela's new book, Make Work Matter: Your Guide to Meaningful Work in a Changing World. I'm so pleased that she was able to write the devotions this week, both because what she wrote is right on and because I'm eager for you to be familiar with her and her book.
Michaela, as you might already know, is the Executive Director of the De Pree Center. She took on this role in May, when I moved to focus more of my time on the spiritual formation of marketplace leaders as well as the De Pree Center's Flourishing in the Third Third of Life initiative. She's doing a fantastic job leading the Center and I'm glad to be working for her.
I'll be back next week, sharing some devotions on gratitude before transitioning into a series for Advent.
Grace and Peace,
Mark
Devotion
If imagination sounds like what if?, risk-taking sounds like let's try. Our "let's trys" can take all kinds of shapes—from a conversation with a recruiter to testing a new budgeting system at work. We saw it in yesterday's devotion when the friends lowered their friend through the roof of a house in order to get to Jesus. And we see it here, as the Good Samaritan enters into an open-ended financial relationship with an innkeeper he's never met. It's quite remarkable, actually.
There is a solid chance that the Samaritan will be exploited. There's a possibility that this risk will really cost him. Yet, he does it anyway. He's already let empathy interrupt him, he's already tied his way forward with this stranger, and so he takes the next doable risk by getting him to an inn and promising to cover the guy's bill.
Consider your natural relationship with risk. Does it come easily to you or do you sort of have to work at it? How about when it comes to work and the people you work alongside?
Contrary to large, life-altering risks, next doable risks are risks that you already have the resources—time, money, or relationships—to do in the near term. Risks that are in fact, doable. Deciding to ask someone you respect for coffee. Or trying out a new way of leading a meeting. Sending an email to someone you have conflict with.
But what if your next doable risk doesn't feel as concrete? What if it's hard to know exactly what you should do? It can help to link your next doable risks to whatever work in empathy and imagination you've done. What came up when you moved toward other people or let yourself imagine? How might what came up speak into your sense of next doable risk?
If risk is scary to you, remember that we are a people grafted into the Resurrection. Because God has the final say over death, we have the assurance that failure will never have the final word or define us.
If you think you're not a natural risk-taker, reconsider what it means to take a risk. If you have ever truly practiced empathy, you have already taken a risk. If you have ever looked someone in the face and let their joy spark your joy or their sorrow bring you to your knees, you have already risked so much. You have risked the kind of closeness that yields unpredictable, uncontrollable, human outcomes. And if you've ever let yourself dream, if you've ever let yourself linger on the question "what if?"—then you've already taken a risk, because you've let yourself hope.
Reflect
Do you consider yourself a risk taker?
Reflect on a time when you took a risk and it didn't work out very well. What did God teach you through that?
Reflect on a time when you took a risk and it worked out well. What did God teach you through that?
Act
Find and do a next doable risk in your work sometime over the next week.
Prayer
God, thank you for being a God that gifts us with the assurance that failure will never define us, and that because of that I can bravely take risks as I seek to join in your work of redemption and restoration in this world. Amen.
Find all Life for Leaders devotions here. Explore what the Bible has to say about work at the unique website of our partners, the High Calling archive, hosted by the Theology of Work Project. Reflection on today's Life for Leaders theme can be found here: Best of Daily Reflections: Parable of the Good Samaritan

---
Subscribe to Life for Leaders
Sign up to receive a Life for Leaders devotional each day in your inbox. It's free to subscribe and you can unsubscribe at any time.
---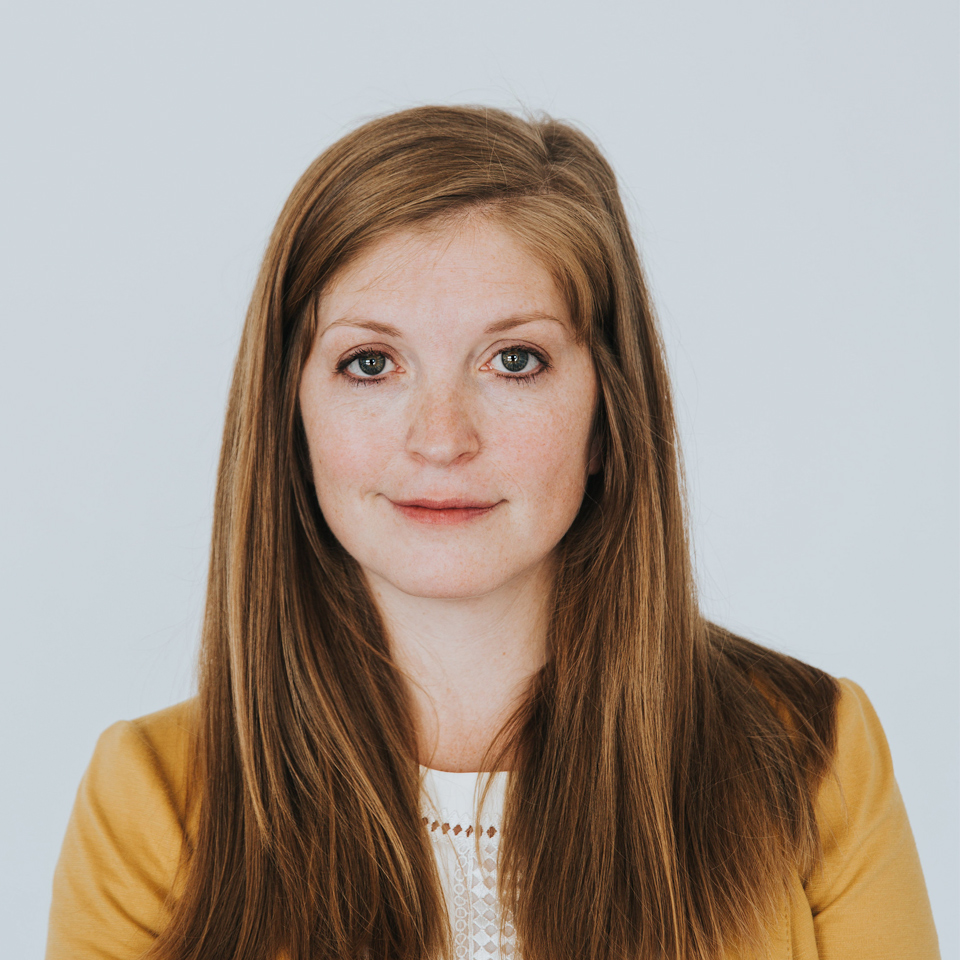 Dr. Michaela O'Donnell is the executive director of the Max De Pree Center for Leadership where she oversees the center's vision, strategy, program, and team, all with the goal of helping leaders like you respond faithfully to God in all seasons of your life and leadership.
Michaela is the author of Make Work Matter: Your Guide to Meaningful Work in a Changing World. It's gotten rave reviews from folks such as Dave Evans, Mark Labberton, Missy Wallace, Luke Bobo, Dee Ann Tuner, Kara Powell, and more. This book is a reflection of Michaela's heart as both an entrepreneur and a practical theologian. Drawn to the real life working out of big issues, it is a how to for anyone walking the road of calling in a changing world.
Click here to view Michaela's profile.