Six days later, Jesus took with him Peter and James and his brother John and led them up a high mountain, by themselves. And he was transfigured before them, and his face shone like the sun, and his clothes became dazzling white. Suddenly there appeared to them Moses and Elijah, talking with him. Then Peter said to Jesus, "Lord, it is good for us to be here; if you wish, I will make three dwellings here, one for you, one for Moses, and one for Elijah." While he was still speaking, suddenly a bright cloud overshadowed them, and from the cloud a voice said, "This is my Son, the Beloved; with him I am well pleased; listen to him!" When the disciples heard this, they fell to the ground and were overcome by fear. But Jesus came and touched them, saying, "Get up and do not be afraid." And when they looked up, they saw no one except Jesus himself alone. As they were coming down the mountain, Jesus ordered them, "Tell no one about the vision until after the Son of Man has been raised from the dead."
Focus
It is good for us to see Christ manifest in all his glory. It is good for us to worship and to know the eternal stakes of our present moment. It is also good for us to go back down from the mountaintop experience and see what comes next.
Devotion
Yesterday we read Peter's testimony in 2 Peter 1:16-21 about the Transfiguration from his point of view. We heard about the words spoken by the Father and the demonstration of the majesty of Christ the Son. Although Peter didn't mention in 2 Peter that Jesus had commanded him to tell no one about the vision until after Jesus' resurrection (Matthew 17:9), he certainly fulfilled that command by embedding the story in a discussion of the Risen Christ in his letter.
We often talk about "mountaintop experiences" of God. Sometimes they occur on actual mountains; sometimes they occur in other beautiful places in God's creation, or in worship services, or in times of personal prayer, or in many unexpected ways. When we use the phrase, we may not think about the fact that the Transfiguration was one of the original "mountaintop experiences." Elijah and Moses also had such experiences, of course; last year I wrote about Elijah, and this year, although I didn't write about it, we hear the story of Moses read. And, of course, Elijah and Moses experience this mountaintop experience as well, as we see them walking and talking with Jesus.
When Peter wrote about this experience in yesterday's passage from 2 Peter, he left out one other important aspect; his desire to build booths and stay up on the mountain forever. This statement appears in all three stories of this moment—in Luke and Mark as well as Matthew—and the other two stories remind us that Peter said this because he didn't really know what else to say when he became overwhelmed.
And it's one of those statements that's not wrong—it's just not the whole story. It _was _good for them to be there. It was good for them to see Christ manifest in all his glory. It was good for them to worship and to know the eternal stakes of their present moment. It was also good for them to go back down from the mountain and see what came next. What came next, as you'll find if you read on, was the curing of a boy with a demon (Matthew 17:14-20)—placing them right back in the thick of ministry in the world.
It's been difficult—at least in my little corner of the media and social media world—to avoid coverage of a revival going on right now in Wilmore, Kentucky, on the campuses of Asbury University and my alma mater, Asbury Theological Seminary. If you know it, or if you want to know more about it, I encourage you to read the statements of wise leaders and ministries and media outlets you trust, and to pray for the movement of the Holy Spirit and for wisdom and discernment among those shepherding and commenting on the event.
I also urge you, here on this Transfiguration Sunday, to remember this passage. All moments of intense renewal eventually pass, but the Holy Spirit will always be moving among us, the Father will always be speaking to us, and Jesus will always be telling us, "Get up and do not be afraid." It _is _good for us to see Christ manifest in all his glory. It is good for us to worship and to know the eternal stakes of our present moment. It is also good for us to go back down from the mountaintop experience and see what comes next.
Reflect
Where have you experienced God on the mountaintop?
Where have you experienced God off the mountaintop?
Act
Often in my tradition on both Baptism of the Lord Sunday and the last Sunday before Lent we sing a hymn called "Songs of Thankfulness and Praise." I've shared it with you before to start off Epiphany; today I share it with you to end the season. It lists many of the miracles performed by Jesus in his public ministry, including the Transfiguration and culminating with the grand miracle of Easter, and always with a refrain reminding us that Jesus is "God in man made manifest."
Pray
(taken from a prayer for the Last Sunday after the Epiphany in the Book of Common Prayer) O God, who before the passion of your only begotten Son revealed his glory upon the holy mountain: Grant to us that we, beholding by faith the light of his countenance, may be strengthened to bear our cross, and be changed into his likeness from glory to glory; through Jesus Christ our Lord, who lives and reigns with you and the Holy Spirit, one God, for ever and ever. Amen.
Banner image by Tiffany Nutt on Unsplash.
Find all Life for Leaders devotions here. Explore what the Bible has to say about work at the High Calling archive, hosted by the unique website of our partners, the Theology of Work Project. Reflection on today's Life for Leaders theme can be found here: The Transfiguration.
---
Subscribe to Life for Leaders
Sign up to receive a Life for Leaders devotional each day in your inbox. It's free to subscribe and you can unsubscribe at any time.
---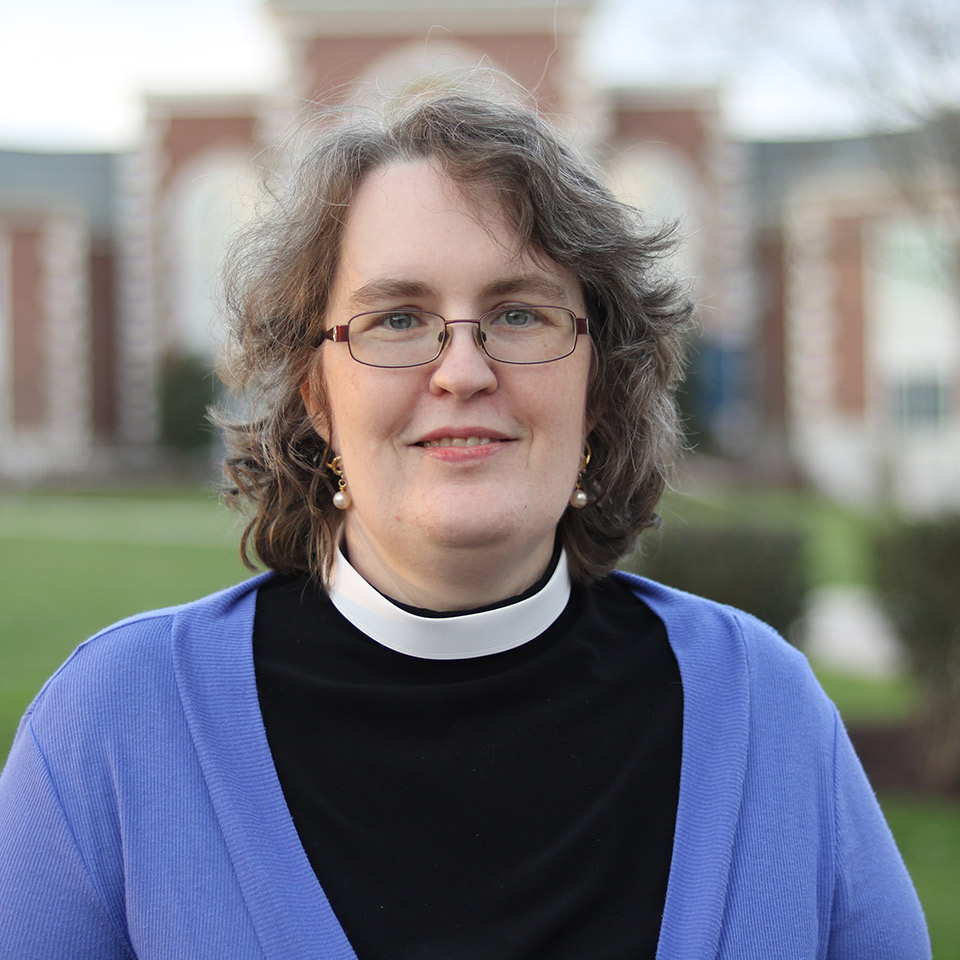 Jennifer Woodruff Tait (PhD, Duke University) is the editor of and frequent contributor to Life for Leaders. She is also the managing editor of Christian History magazine and web editor for the Theology of Work Project, and a priest in the Episcopal Church. She has written a book of poetry, Histories of Us. Jennifer lives in Berea, Kentucky, with her husband, Edwin, and their two daughters.
Click here to view Jennifer's profile.