In some quarters of the church, the "Proverbs 31 Woman" is, well, proverbial. She is famous—others would say infamous. In a small Midwestern town, young men might boast that they are seeking to marry a "Proverbs 31 Woman." And why not? The description of "the capable wife" in Proverbs 31 begins by noting that she is "more precious than jewels" (31:10). She enables her husband to have "no lack of gain" (31:11) and "she does him good . . . all the days of her life" (31:12).
Some young women aspire to the "Proverbs 31 Woman" label. But other women find the perspective of Proverbs 31 to be off-putting. This text seems to value a woman not because of who she is as a person or because of the good she can do, but rather because of her worth to her husband. Proverbs 31 appears to reinforce a male-centric, sexist view of female value.
But reading Proverbs 31:10-31 carefully might have us see something quite different from what we might expect—no matter the initial feelings we come to this passage with. Yes, this text praises "a capable wife," but she is anything but the "little wifey" who stays at home to care for her husband. In fact, her husband and his needs are mostly invisible in this passage. The woman gets the spotlight because
of her extraordinary accomplishments, diverse capabilities, and boundless energy. As Dr. Deborah Gill writes: "The virtuous woman of Proverbs is known by the nature of her work. In her own businesses, the text describes her in roles of buyer, purchasing agent, and production manager. She is a manufacturer, designer, supplier, and importer. She manages people, invests in real estate, trades, and develops agriculture. In a period of history much different from our own, this Bible woman is an entrepreneur. She organizes and operates her own businesses and takes on greater than normal financial risk in order to do so."[1]
The woman gets the spotlight because
of her extraordinary accomplishments, diverse capabilities, and boundless energy.
If Dr. Gill's description seems like an exaggeration, pay attention to some of the things Proverbs 31 actually attributes to the valiant woman. She "works with willing hands" (31:13), rising early and staying up late to care for her family and excel in her commercial efforts (31:15, 18). She has the business savvy to identify a good real estate deal and the authority to close the deal and develop the property (31:16). She is physically strong and manually dexterous (31:17, 19). She manages her business so that it is profitable, allowing her to be generous with the poor (31:18, 20). Though she makes exquisite garments for herself and family, "strength and dignity are her clothing" (31:21- 22, 25). She speaks wisely and teaches kindly (31:26). Her excellence in business enables her to be fruitful and well-regarded among the elites of her city (31:31). And, on top of all of this, she "fears the LORD" (31:30).
The virtuous woman of Proverbs 31 embodies and mirrors God's Wisdom, which in Proverbs is pictured as a female character. For example, Wisdom
is "more precious than jewels" (3:15), just like the wife who is "far more precious
than jewels" (31:10). Proverbs 3 praises Wisdom because "Long life is in her right hand; in her left hand are riches and honor. Her ways are ways of pleasantness, and all her paths are peace. She is a tree of life to those who lay hold of her; those who hold her fast are called happy" (3:16-18). The same language could easily describe the woman of Proverbs 31.
Many women who read Proverbs 31 love this text because it exalts a woman of superior might, godly wisdom, and business success. It shows how a strong woman can flourish even in a patriarchal culture. Other women, however, find the description of the valiant woman in Proverbs 31 to be one more voice telling them that they must do and be everything. A woman I know once lamented, "Everyone already wants me to be the perfect pastor, the perfect daughter, the perfect friend, the perfect wife, and the perfect mother. Proverbs 31 sets up an ideal I can never attain. It makes me feel like a failure." The same passage deflates some women even as it inspires others.
Proverbs 31 . . . exalts a woman of superior might, godly wisdom, and business success. It shows how a strong woman can flourish even in a patriarchal culture.
If your ambition or shame drives you to workaholism, if you're exhausted
from trying to please everyone and do everything, perhaps you need another passage from Proverbs. In chapter 3, God's Wisdom is "life for your soul" (3:22). If you embrace Wisdom, "Then you will walk on your way securely and your foot will not stumble. If you sit down, you will not be afraid; when you lie down, your sleep will be sweet" (3:23-24). Don't let the idealized vision of Proverbs 31 steal your joy, squelch God's grace, and disturb your shalom.
But, if you have been led to believe that the Bible offers a limited vision of the capability and authority of women, then let Proverbs 31 set you free from this misconception. If you are a woman, let
this passage affirm your potential and empower you to use all the gifts God has given you. If you're a man, don't just marvel at what women can accomplish. Encourage, affirm, and support the women in your life to be and to do all that God intends for them.
[1] Deborah Gill, "Joining God in His Work in the World," FULLER Magazine #10, page 70.
---
This article was originally published in She Is…: Biblical Reflections on Vocation, which you can purchase here.
---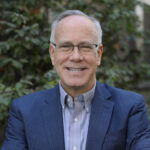 Dr. Mark D. Roberts is the executive director of Fuller's De Pree Center and the primary writer of the Life for Leaders daily devotions. His most recent book is a commentary on the New Testament letter to the Ephesians (Zondervan, 2016). Mark and his wife Linda, an executive coach and spiritual director, have two adult children and one lively Golden Retriever.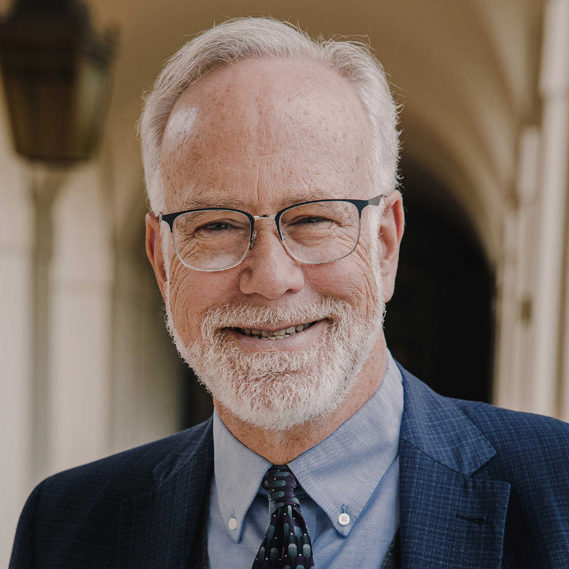 Dr. Mark D. Roberts is a Senior Strategist for Fuller's Max De Pree Center for Leadership, where he focuses on the spiritual development and thriving of leaders. He is the principal writer of the daily devotional, Life for Leaders, and the founder of the De Pree Center's Flourishing in the Third Third of Life Initiative. Previously, Mark was the Executive Director of the De Pree Center, the lead pastor of a church in Southern California, and the Senior Director of Laity Lodge in Texas. He has written eight books, dozens of articles, and over 2,500 devotions that help people discover the difference God makes in their daily life and leadership. With a Ph.D. in New Testament from Harvard, Mark teaches at Fuller Seminary, most recently in his D.Min. cohort on "Faith, Work, Economics, and Vocation." Mark is married to Linda, a marriage and family counselor, spiritual director, and executive coach. Their two grown children are educators on the high school and college level.