You remember our labor and toil, brothers and sisters; we worked night and day, so that we might not burden any of you while we proclaimed to you the gospel of God.
Focus
Often Christians distinguish between "ordinary work" and "full-time Christian ministry." The first is good; the second is better. But the example of the Apostle Paul tells another story. Yes, he was an impressive preacher and church planter, but he was not a "full-time Christian minister." In fact, he worked faithfully at his "day job" as a leatherworker. Paul's example encourages us to value "ordinary work" as a way to respond to God's callings in our life.
Today's devotion is part of the series Encouragement from 1 Thessalonians.
Devotion
I grew up in a church that gave special value to "the work of the gospel." We were proud of the fact that we had sent literally hundreds of people into "full-time Christian ministry" as pastors and missionaries. When a person in our congregation sensed a call to "the ministry," we celebrated this special calling. We would pray for them, help pay for their seminary education, and donate to their ministry if they were missionaries.
In retrospect, I'm glad we celebrated the callings of pastors and missionaries. I'm glad we supported them as we did. And, to be clear, I am a beneficiary of my church's effort to support "full-time Christian ministers." But I wish we had had a broader and more biblical understanding of God's callings. I wish we had been able to celebrate the callings of all of God's people. Though I never heard anybody say in words that it's not as blessed to be a teacher, doctor, carpenter, banker, or full-time parent, that message was communicated loud and clear by what we celebrated and what we did not celebrate.
It seems sadly ironic that our vision of calling was so limited, especially given the lives of my church's two greatest heroes. The first of those heroes was Jesus, as you might expect. He was the one we honored above all others and sought to imitate. Yet we never reflected on the fact that Jesus spent about 80% of his adult life doing "ordinary work" as a carpenter, stone mason, and small business owner.
Our Number 2 hero was the Apostle Paul, whose letters we studied faithfully and whose life we sought to imitate intentionally. Just as Paul was eager to share the gospel with people so that they might come to faith in Jesus, so were we . . . or at least we knew we should be. We wanted to be like Paul. Yet we never considered the fact that Paul rarely engaged in "full-time Christian ministry." The famed apostle to the Gentiles almost always supported himself by working as a leatherworker, which included making tents and other leather products. Thus, in writing to the Thessalonians, Paul and his colleagues said, "You remember our labor and toil, brothers and sisters; we worked night and day, so that we might not burden any of you while we proclaimed to you the gospel of God" (2:9). Paul, along with Silvanus and Timothy, worked long days in their "ordinary work" so that they would be free to preach and plant a church without needing financial support from those they served. As Paul explained in 1 Corinthians, he worked as he did in order to "make the gospel free of charge" (1 Cor 9:18).
Paul labored as a leatherworker for several reasons. First, it allowed him to move about freely in the Roman world since he could find work just about anywhere he went, especially in the cities that were central to Paul's apostolic mission. Second, Paul's ability to support himself meant he could distinguish himself clearly from many of the popular philosophers of his day who preached with "impure motives" and "a pretext for greed" (2:3, 5). Third, as one who was raised in Jewish religion and culture, Paul valued human work as something God had intended from the beginning (Gen 1:28; 2:15). What Paul did as a leatherworker had intrinsic value in service to God and neighbor.
Paul exemplifies what we once would have called a "bi-vocational" worker, that is, someone who has two parallel vocations: leatherworker and apostle, "ordinary worker" and "extraordinary worker." Increasingly these days, we are talking more in terms of "co-vocational" workers. People like Paul don't have two separate vocations so much as two complementary, overlapping callings. They don't just do "ordinary work" to support "ministry work." Rather, they understand all their work as for the Lord and in response to his call upon their lives.
If you have said "Yes" to the gospel, then you have been called into full-time Christian ministry. This doesn't necessarily mean that you will work for a church or a mission agency, though that's a possibility. Rather, when you see your "ordinary work" as a response to God's distinctive callings, then you'll realize that what you once considered ordinary is actually quite extraordinary. Whether you're an apostle or a leatherworker, a small business owner or a pastor, a teacher or a carpenter, a mom or a dad, your work is a way for you to worship God and to advance God's work in the world.
Reflect
What have you learned from your church experience about the value of work?
Do you think about your daily work, whatever it is, as in some way a response to God's callings upon your life? If so, why? If not, why not?
What difference might it make if you thought of your daily work as "full-time Christian ministry"?
Act
Talk with your small group or a wise friend about your understanding of God's relationship to your daily work.
Pray
Gracious God, thank you for the example of Paul and his colleagues. They help us to see that "ordinary work" can be honoring to you. Through our daily work we can worship you and extend your kingdom into the world.
No matter what work I do, whether I am paid or unpaid, may I work in a way that honors you. May I offer to you my body as a living sacrifice each day, using all that you have given me for your purposes and glory. Amen.
Find all Life for Leaders devotions here. Explore what the Bible has to say about work at the unique website of our partners, the Theology of Work Project. An article on today's Life for Leaders theme can be found here: What Are God's Rules? Is There a Command for Every Occasion?

---
Subscribe to Life for Leaders
Sign up to receive a Life for Leaders devotional each day in your inbox. It's free to subscribe and you can unsubscribe at any time.
---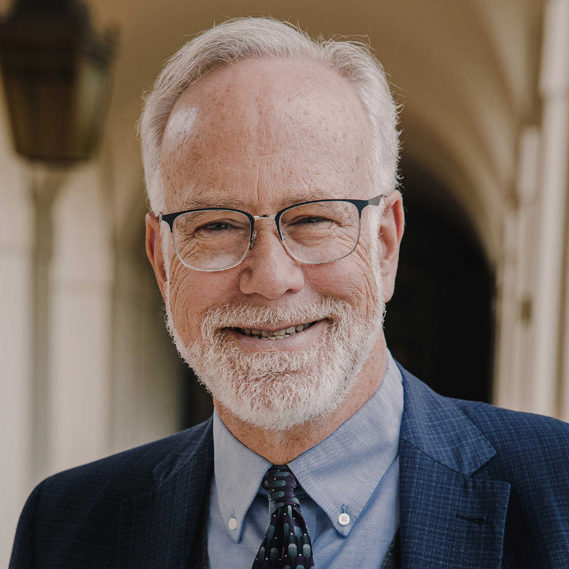 Dr. Mark D. Roberts is a Senior Strategist for Fuller's Max De Pree Center for Leadership, where he focuses on the spiritual development and thriving of leaders. He is the principal writer of the daily devotional, Life for Leaders, and the founder of the De Pree Center's Flourishing in the Third Third of Life Initiative. Previously, Mark was the Executive Director of the De Pree Center, the lead pastor of a church in Southern California, and the Senior Director of Laity Lodge in Texas. He has written eight books, dozens of articles, and over 2,500 devotions that help people discover the difference God makes in their daily life and leadership. With a Ph.D. in New Testament from Harvard, Mark teaches at Fuller Seminary, most recently in his D.Min. cohort on "Faith, Work, Economics, and Vocation." Mark is married to Linda, a marriage and family counselor, spiritual director, and executive coach. Their two grown children are educators on the high school and college level.