For the sake of my servant Jacob
    and Israel my chosen,
I call you by your name;
    I give you a title, though you do not know me.
I am the Lord, and there is no other;
    besides me there is no god.
    I arm you, though you do not know me,
so that they may know, from the rising of the sun
    and from the west, that there is no one besides me;
    I am the Lord, and there is no other.
I form light and create darkness,
    I make weal and create woe;
    I the Lord do all these things.
Read all of Isaiah 45 here.
Focus
Whatever happens to the people of God, God is in control.
Devotion
It's time again for one of what I call when I'm preaching to my parishioners "Jennifer's Little Lectionary Lessons." As I explained a few months back in my July devotionals, there are two different ways to read through the lectionary during Ordinary Time. (If you need a refresher on what Ordinary Time is too, go here. We're still in it for about a month and a half.)
One way goes semi-continuously through the great Old Testament narratives and tells us the whole grand story of God's dealings with the Hebrew people. The other way pairs the Old Testament reading every week with the Gospel reading in order to illuminate the Gospel more deeply. Having done three years (one entire lectionary cycle) of the semi-continuous Old Testament readings, I'm now doing the "complementary" readings, as they are called.
Both are very ancient and useful methods of reading through the Scriptures. It can seem, however, with the complementary readings that we are sometimes dropped into the middle of an ongoing story and need a little orientation. And so it is here in Isaiah.
If you opened up Isaiah 45 and began reading at the beginning (which I recommend you do), you'd see that 45:1 begins "Thus says the Lord to his anointed, to Cyrus." Isaiah 45:1-7 is all addressed to Cyrus, in fact, and explains the way in which the Lord will prepare the way for Cyrus to subdue nations, defeat armies, and obtain treasure. Coming at this passage out of nowhere, you might be forgiven for wondering—who in the world is Cyrus?
Cyrus was not a Hebrew; he was the king of Persia (you can read a great deal about his reign here). The story, as traditionally recounted in  2 Chronicles 36:22–23 and Ezra 1:1–4, is that when Cyrus conquered the Babylonian Empire, which had conquered Judah and taken the Jews into exile, he allowed the Jews to return to Jerusalem, issuing an edict which addressed this in 539 BC, and he even encouraged the rebuilding of the temple there. (This may have been part of a general policy on Cyrus's part to allow exiles of many faiths and places to return to their homelands.)
So, despite his apparent kindness to the Hebrew people, Cyrus was a pagan king; he may have been doing the will of God (Isaiah 44:28 calls him "my shepherd" who "shall carry out all my purpose"), but he did not worship the God of Israel. Isaiah uses messianic language around him, referring to him as "anointed" (45:1). But today's passage makes it clear that Cyrus may not even have known that God had anointed him for this task. The ultimate focus in our reading is not on who Cyrus is, but who God is. Cyrus was helping the Hebrew people, but God was helping Cyrus—opening doors, leveling mountains,  and making paths straight in front of him.
The story of Cyrus raises a number of questions about the relationship between God and government—questions also addressed in tomorrow's Gospel lesson. Sometimes people have tried to answer those questions with specific applications to modern events. But the truth here is broader than that—a fact we should remember particularly in this moment as modern events in the Holy Land demand our attention and our prayers.
People may do the will of God and advance the Kingdom of God even if they have not, or have not, recognized who the Lord is. (Reformed folks often use the term "common grace" to describe this; if you're a Wesleyan-Arminian like me you may be more likely to speak of it as "prevenient grace"). We should encourage and celebrate this when it happens. We should always seek to do the will of God in our own lives. And we should remember that whatever happens to the people of God, now and forever, here and there and everywhere, God is in control.
Reflect
Where do you see the Lord at work where you expect?
Where do you see the Lord at work where you don't expect?
Act
I almost always share a song here, but today I ask instead for you to take a moment of silence. Pray for peace in the Holy Land, Ukraine, Syria, and all the war-torn places of our world.
Pray
Lord, show me where you are at work. Amen.
Banner image by Tony Eight Media on Unsplash.
Find all Life for Leaders devotions here. Explore what the Bible has to say about work at the High Calling archive, hosted by the unique website of our partners, the Theology of Work Project. Reflection on today's Life for Leaders theme can be found here: Cyrus the Messiah?.
---
Subscribe to Life for Leaders
Sign up to receive a Life for Leaders devotional each day in your inbox. It's free to subscribe and you can unsubscribe at any time.
---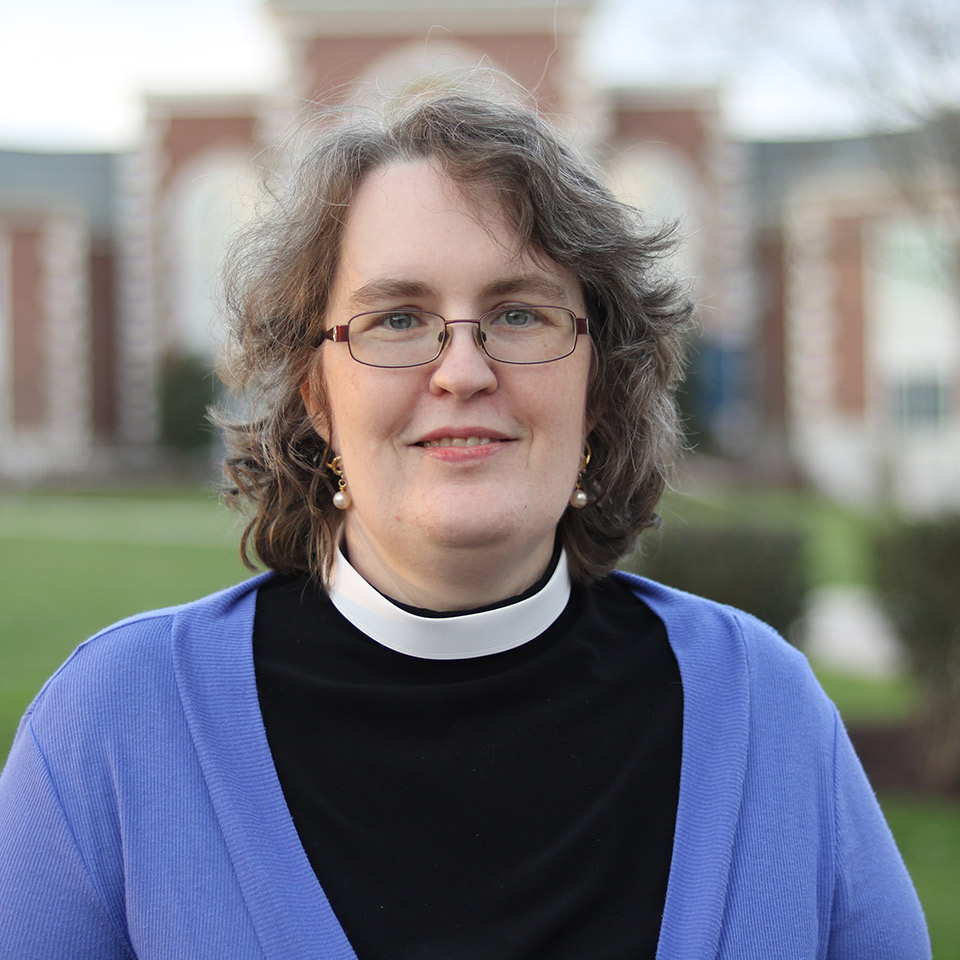 Jennifer Woodruff Tait (PhD, Duke University) is the editor of and frequent contributor to Life for Leaders. She is also the managing editor of Christian History magazine and web editor for the Theology of Work Project, and a priest in the Episcopal Church. She has written a book of poetry, Histories of Us. Jennifer lives in Berea, Kentucky, with her husband, Edwin, and their two daughters.
Click here to view Jennifer's profile.