Since we are justified by faith, we have peace with God through our Lord Jesus Christ, through whom we have obtained access to this grace in which we stand; and we boast in our hope of sharing the glory of God. And not only that, but we also boast in our sufferings, knowing that suffering produces endurance, and endurance produces character, and character produces hope, and hope does not disappoint us, because God's love has been poured into our hearts through the Holy Spirit that has been given to us. For while we were still weak, at the right time Christ died for the ungodly. Indeed, rarely will anyone die for a righteous person—though perhaps for a good person someone might actually dare to die. But God proves his love for us in that while we still were sinners Christ died for us.
Focus
We will no doubt fail during Ordinary Time. And when we do, we can turn, confess our sin, and return to the Lord who forgives.
Devotion
We are now well launched into "Ordinary Time" (which, as I explained a few years ago, is not called that because it is not special, but because it's a time in which the main thing we do is count weeks by using ordinal numbers—second Sunday after Pentecost, third Sunday after Pentecost, etc.) After celebrating Christ's birth and gracious life from Advent through Epiphany, and his death and resurrection and sending of the Spirit from Ash Wednesday through Pentecost, the readings throughout the summer and into the fall will now offer us signposts in our own discipleship—both challenges and encouraging words. Today's epistle lesson has a bit of both.
At the beginning of this passage, Paul speaks encouragement to the church in Rome as he reminds them that, justified by faith in Christ, they can share in God's grace and hope to share in God's glory. Then we hit a bit of the challenge: disciples will suffer. But, Paul says, that's not the end of the story: "Suffering produces endurance, and endurance produces character, and character produces hope, and hope does not disappoint us" (Romans 5:4-6). Why is this true? Because, he reminds his readers—and us—we have the Spirit, and we can trust in Christ who died for us while we were yet sinners. Because of this, our suffering is not pointless.
As I was reading through the passage in preparation for this devotional, a thought kept echoing in the back of my mind that I had heard the phrase "while we were yet sinners" somewhere. I mean, I know it's in the Bible, but I had heard it in some other context. Finally, the memory came to me. While now Episcopalian, I spent many years as a United Methodist, and in the United Methodist liturgy for Holy Communion (Eucharist) these words are used. Believe it or not, many people who write liturgies—this is certainly true of the Book of Common Prayer in Anglicanism and true of Methodist ritual—spend a lot of time basing the words they write on the Bible and using many Biblical phrases.
In most liturgies for the Eucharist, there is a moment before we approach the Lord's table where we confess our sins and then hear words of assurance and pardon, so that we may approach the table in the confidence of our forgiveness and welcome by God. It's in that context that United Methodists use these words, and it's worth quoting the whole exchange:
INVITATION
Christ our Lord invites to his table all who love him,
who earnestly repent of their sin
and seek to live in peace with one another.
Therefore, let us confess our sin before God and one another.
CONFESSION AND PARDON
Merciful God,
we confess that we have not loved you with our whole heart.
We have failed to be an obedient church.
We have not done your will,
we have broken your law,
we have rebelled against your love,
we have not loved our neighbors,
and we have not heard the cry of the needy.
Forgive us, we pray.
Free us for joyful obedience,
through Jesus Christ our Lord. Amen.
All pray in silence. Leader to people:
Hear the good news:
Christ died for us while we were yet sinners;
that proves God's love toward us.
In the name of Jesus Christ, you are forgiven!
People to leader:
In the name of Jesus Christ, you are forgiven!
Leader and people:
Glory to God. Amen.
I think these are good words to live with during Ordinary Time, reflecting both the challenge of our discipleship and our continual need for repentance, and also the encouragement and confidence that we have as children of God, forgiven and welcomed into the family. We will no doubt fail during these weeks that we are counting ordinal numbers. And when we do, we can turn, confess our sin, and return to the Lord who forgives.
Reflect
What challenges await you?
What encouragement do you hear from the Lord?
Act
I encourage you to pray through this liturgy for confession and forgiveness during Ordinary Time, if you would like. In addition, I've shared the great 19th-century hymn of confession and forgiveness "Come Ye Sinners, Poor and Needy" (also known as "I Will Arise and Go to Jesus") with you before, I know, but here's a new version to listen to as you pray.
Lyrics are here (there are a number of versions of this song, and this version includes some verses you don't usually hear.)
Pray
Lord, forgive. Amen.
Banner image by Christopher Stites on Unsplash.
Find all Life for Leaders devotions here. Explore what the Bible has to say about work at the unique website of our partners, the Theology of Work Project's online commentary. Reflection on today's Life for Leaders theme can be found here: Grace Transforms Suffering in Our Life in Christ (Romans 5:1–11).
---
Subscribe to Life for Leaders
Sign up to receive a Life for Leaders devotional each day in your inbox. It's free to subscribe and you can unsubscribe at any time.
---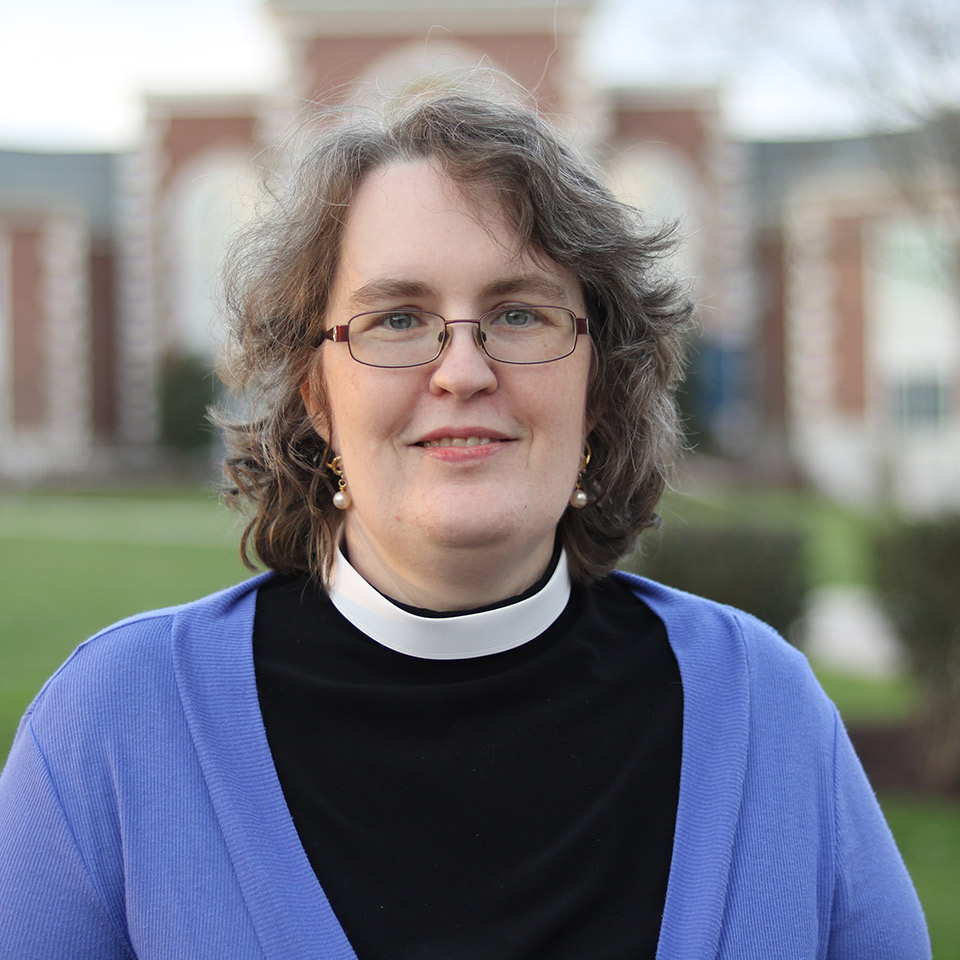 Jennifer Woodruff Tait (PhD, Duke University) is the editor of and frequent contributor to Life for Leaders. She is also the managing editor of Christian History magazine and web editor for the Theology of Work Project, and a priest in the Episcopal Church. She has written a book of poetry, Histories of Us. Jennifer lives in Berea, Kentucky, with her husband, Edwin, and their two daughters.
Click here to view Jennifer's profile.