In the beginning was the Word, and the Word was with God, and the Word was God. He was in the beginning with God. All things came into being through him, and without him not one thing came into being. What has come into being in him was life, and the life was the light of all people. The light shines in the darkness, and the darkness did not overcome it. . . . And the Word became flesh and lived among us, and we have seen his glory, the glory as of a father's only son, full of grace and truth.
Read John 1:1-18 here.
Focus
No matter how dark it seems right now in these longest nights, the Word is with us.
Devotion
Some of you may be old enough to remember the great New York Yankees (and, briefly, New York Mets) ballplayer Yogi Berra. Berra was one of baseball's greatest catchers, but he may be even more famous for his particular way of mixing up his sentences. Once, giving directions, he reportedly told someone "When you come to a fork in the road, take it." Hoping that the Mets would overcome the Chicago Cubs to reach the playoffs one year, he remarked, "It ain't over 'till it's over." And, in the 1960s as he saw some of his great Yankees teammates continually excelling day after day, he remarked at one point, "It's like déjà vu all over again."
Déjà vu is the sense that you have seen something before, and you may have had that sense as you read this morning's Scripture, because it is the same Scripture that Mark Roberts used yesterday to usher in Christmas Day. John 1:1-18 is one of the greatest theological passages in the entire New Testament—equaled or surpassed, in my mind, perhaps only by Romans 8. Romans 8 tells us how the Triune God saves us and all creation; John 1 paints the backdrop to this salvation by, as I never tire of quoting from the Cambridge Nine Lessons and Carols service, "unfold[ing] the mystery of the Incarnation."
Because of John 1:1-18's central place in the New Testament's explication of who Christ is, it is the reading for the first Sunday after Christmas Day every year in my tradition, and there's really no other passage more fitting for today. (I will be writing to you tomorrow, Monday the 27th, since Mark wrote yesterday, and we'll look then at the beautiful Old Testament passage the lectionary assigns for this Sunday.)
Whatever verse you dwell on as you are reading this passage, you will find riches, but I was struck particularly on this trip through the lectionary by John 1:5: "The light shines in the darkness, and the darkness has not overcome it." (Years ago, someone gave me a copy of the Bible translated into Scots, and it may have my favorite translation of this verse: "The licht shines i the mirk, an the mirk downa slocken it nane.")
At this time of the year, when we have just passed the winter solstice where the daylight is shortest and the night is longest, John 1:5 spoke to my soul. It seems that it gets so dark and cold so early (around 5:00 pm where I live) and the nights are so long. As a society and as a world, we are coming up on two years when the light doesn't seem to have been shining an awful lot. Just when we feel we are making headway against COVID, surge after surge has given us déjà vu all over again.
One of the important points made in the first chapter of John is that the Word has truly become flesh (John 1:14). But one of the important things to remember is that this didn't happen out of randomness or purposelessness. The Word became flesh for our sake, to bring us "out of darkness into his marvelous light" (1 Peter 2:9). That applies to our salvation and it also applies to our daily life, even in the most difficult of times. No matter how dark it seems right now in these longest nights, the Word is with us.
Some of you may know of the writer Jan Richardson, who in 2013 lost her beloved husband. Out of that experience, she wrote a book of poetry called The Cure for Sorrow: A Book of Blessings for Times of Grief (2016). In that book, she writes in a poem/blessing called "The Longest Night:"
. . .This blessing will
reach you,
even if you
have not light enough
to read it;
it will find you,
even though you cannot
see it coming. . .
This is the night
when you can trust
that any direction
you go,
you will be walking
toward the dawn.
Reflect
What things are following you right now like déjà vu all over again?
Where are you walking? How do you see the Lord with you on the road?
Act
Today, worship with Bach's great chorale from his Christmas Oratorio which we know in English as "Break Forth, O Beauteous Heavenly Light." Listen and claim for yourself its great promise:
This child, now weak in infancy,
our confidence and joy shall be,
the power of Satan breaking,
our peace eternal making.
Pray
Lord, guide me out of darkness to dawn this Christmas season. Amen.
Find all Life for Leaders devotions here. Explore what the Bible has to say about work at the unique website of our partners, the High Calling archive, hosted by the Theology of Work Project. Reflection on today's Life for Leaders theme can be found here: The Divine Trajectory
---
Subscribe to Life for Leaders
Sign up to receive a Life for Leaders devotional each day in your inbox. It's free to subscribe and you can unsubscribe at any time.
---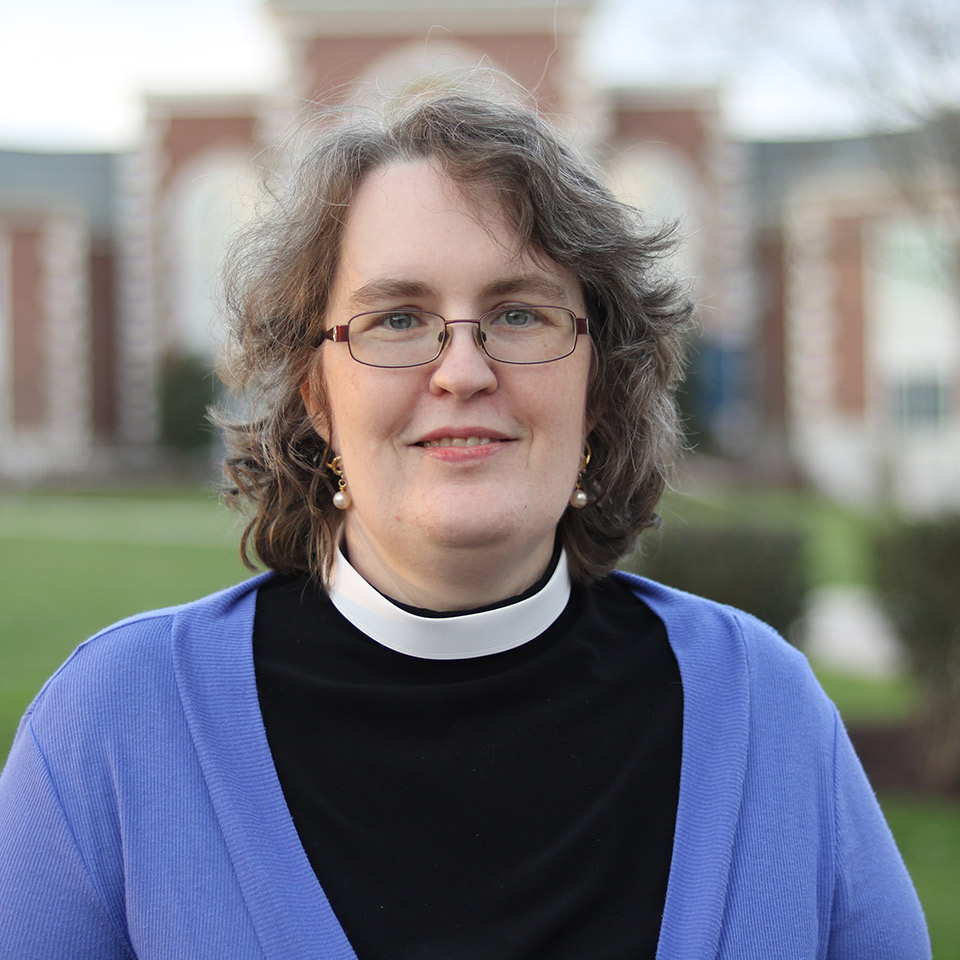 Jennifer Woodruff Tait (PhD, Duke University) is the editor of and frequent contributor to Life for Leaders. She is also the managing editor of Christian History magazine and web editor for the Theology of Work Project, and a priest in the Episcopal Church. She has written a book of poetry, Histories of Us. Jennifer lives in Berea, Kentucky, with her husband, Edwin, and their two daughters.
Click here to view Jennifer's profile.