Our Mission
Forming Church Leaders to lead
faithful change in a rapidly changing and disruptive world.
"Nobody prepared me to lead in times like these."
Pastors and Christian leaders are mostly trained to be teachers and chaplains, but a rapidly-changing, continually disruptive world requires that they also become skilled at leading change in their organizations where there are few best practices.
When pastors are honest they report, "Seminary didn't prepare me for this" and "I'm not sure I can survive this."
A post-Christendom culture, a pandemic, an economic recession, and the rise of protests against racial injustice, have made a rapidly changing world even more challenging.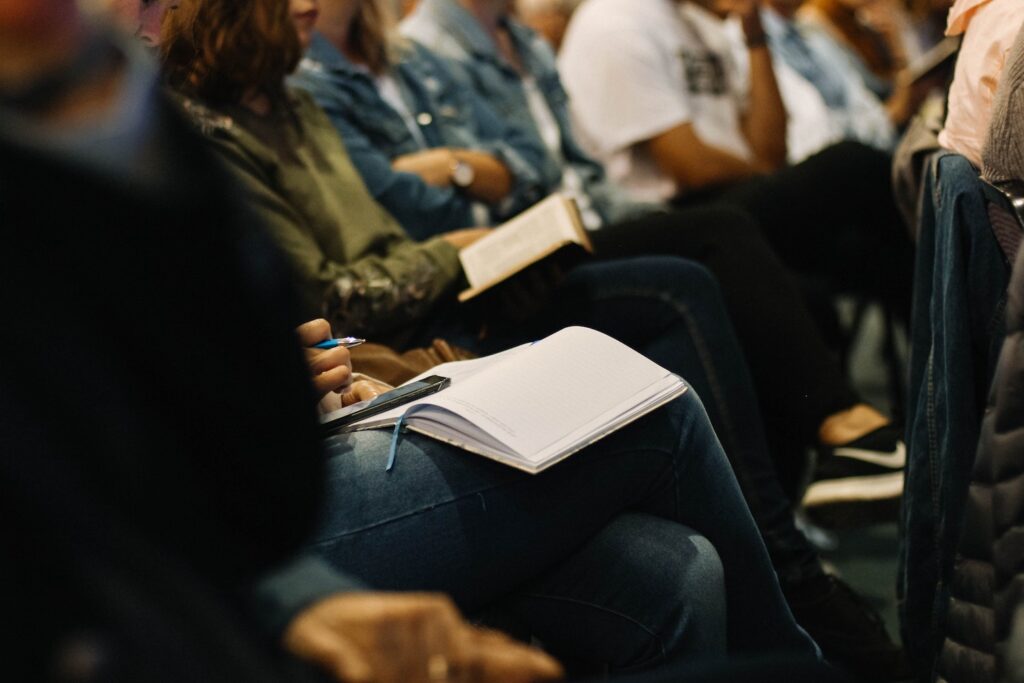 Underlying conditions and leadership challenges reported by leaders today:
A lack of deep discipleship within their congregations that give Christians the strength to persevere faithfully in loving God and neighbor in a disrupted world,
A lack of enduring Christian community that holds us together when the forces of culture and the challenges of crisis divide us and leave us isolated.
A lack of leadership development that hinders the possibilities of a more distributed missionally engaged church,
A church shaped within cultural privilege that is unable to wisely and courageously speak prophetically, collaborate for justice, and serve the common good.
Learn More
Church Leadership Resources
Resources from the Church Leadership Initiative
Explore what it means to be adaptive leaders who can go into uncharted territory when everybody has been thrust into it at the same time.
Coaching and Consulting
Professional Coaching by Tod Bolsinger and team
Our coaching framework is aimed at helping leaders develop adaptive capacity for leading your organization through faithful change in a rapidly changing world.
Tempered Resilience
Resources about Tod Bolsinger's Book: Tempered Resilience
What type of leadership is needed in a moment that demands adaptive change? Explore the qualities of adaptive leadership in contexts ranging from churches to nonprofit organizations.
Vision
We are a resource center for Church leaders facing the challenges of a changing world. We endeavor to be a consulting and coaching group, a laboratory of church leadership, and the "Harvard Business Review" of the church.
Speaking to, coaching, consulting, and training Christians for thriving and leading change within the acute and adaptive challenges of their leadership contexts
Supporting leaders and their change initiatives in congregations and non-profit Christian organizations
Studying the change experiments for greater fruitfulness in leading faithful change in a rapidly changing world
Publishing the insights to equip to serve the greater Church.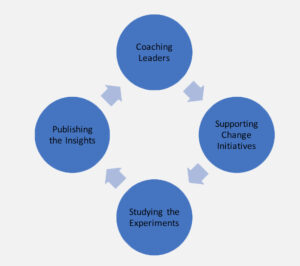 Church Leadership Initiative
Executive Director Tod Bolsinger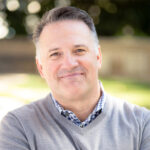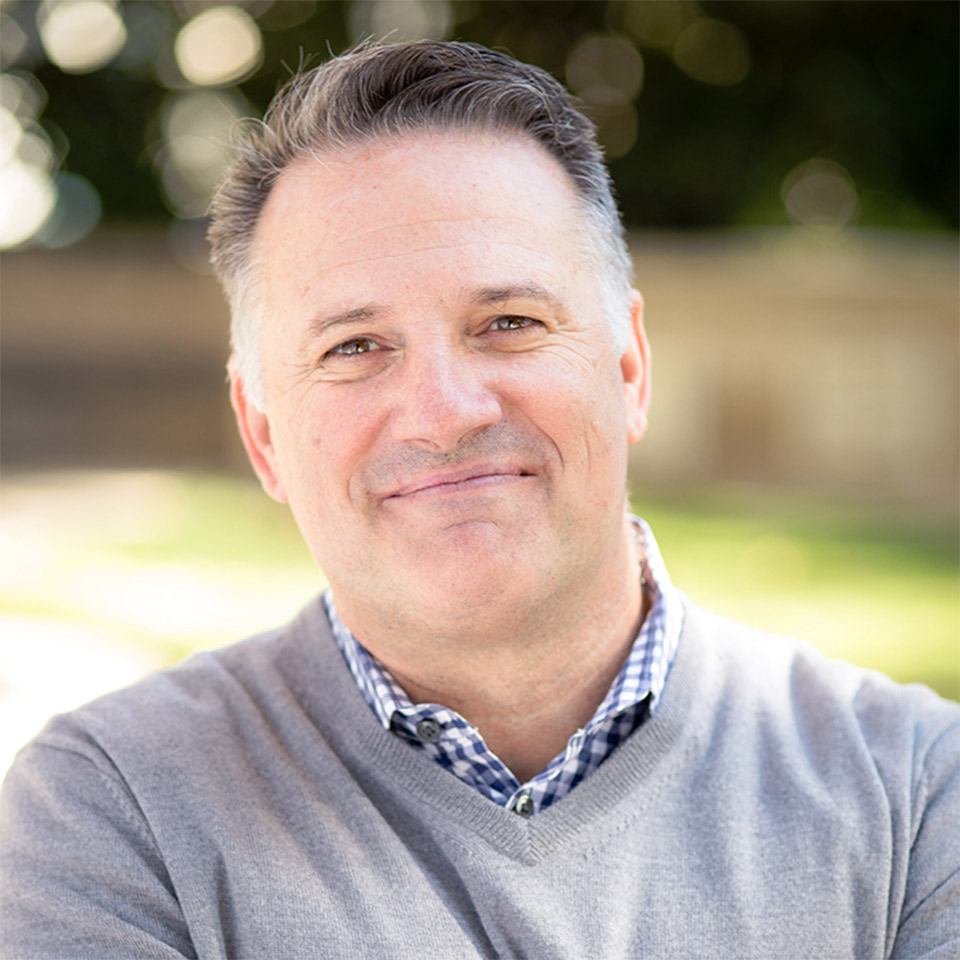 Tod Bolsinger, MDiv, PhD, is a Senior Fellow of the De Pree Center for Leadership and Associate Professor of Leadership Formation at Fuller Theological Seminary. Tod was the founder of the Fuller Leadership Platform, an innovative approach to online formation and leadership development, and served as a Vice President of Fuller Seminary for six years.
He is the author of four books, including the Outreach Magazine Resource of the Year in pastoral leadership, Canoeing the Mountains: Christian Leadership in Uncharted Territory, Leadership for a Time of Pandemic: Practicing Resilience and Tempered Resilience: How Leaders are Formed in the Crucible of Change.  He served as a pastor for 27 years. Bolsinger speaks, consults and is an executive coach for corporate, non-profit, educational and church organizations in transformational leadership.
Tod is married to Beth, an executive coach, consultant and professional artist. They have two adult children, Brooks and Ali, and a son-in-law, Ben. An avid outdoor lover, if he hadn't fallen asleep in biology after lunch in high school, Tod would have been a National Park Ranger. When he retires, he is going to be a ski host who makes sure there are four people on every quad chair lift.
He can be reached at Bolsinger@fuller.edu
Why The Church Leadership Institute?
While there are a number of good resources and consulting groups at work in the larger church today, the De Pree Center Church Leadership Institute brings four distinct aspects to this work:
Convene: Through our alumni and partner organizations, we bring the diverse church together across denominational and cultural lines to address the largest questions and challenges for the widest possible learning. "We talk to people who don't talk to each other."
Research: Nested in a graduate school, our resources and experiences are grounded and will continually be grounded in research. Ongoing research will enable us to continually learn and offer those learnings to the larger church.
Reach: As a non-profit institution with a technology platform and international reach, we can raise money and serve churches that could never afford the expertise of consultant agencies and pour the money from our consulting services back into other congregations, thus strengthening the larger body of Christ
Formation: As an institution of formational education, our experience and expertise is on the formation of the inner life, character, resilience, and wisdom necessary for leadership—both individuals and congregations as a whole
Leadership Principles behind
the Church Leadership Initiative
"Leadership is energizing a community of people toward their own transformation to accomplish a shared mission in a changing world."  
"Leadership is learned while leading." We form leaders in their contexts amidst real, live challenges.
"Never waste a crisis." Crises reveal the underlying organizational issues that we have not had the will to confront before the crisis. See Heifetz, Grashow, and Linsky, Leadership in a (Permanent) Crisis, HBR, July- August 2009.
"Where you stand is where you sit." The leader's context is more powerful than any content, but thoughtful content in honest conversation can disrupt and engage context for leadership formation.
"Change is faithful, adaptive, self-expression." Faithful change that endures is an expression of, and healthy adaptation of, shared values and organizational charism.
"The process is the product." Adaptive leadership requires deep listening, building trust, leading the learning, facing loss, navigating competing values, maintaining disciplined attention, and being resilient through resistance. Teachable leaders + diverse voices + experimentations focused on real pain points + resilience in the face of resistance = organizational adaptive change.
"The future is here, it's just on margins." When we look beyond the models of the dominant western church, we see that where God is already at work in other traditions and contexts there is ample wisdom for leaders who are good listeners and humble learners.
Sign up to learn more about
the Church Leadership Initiative
Resources for church leaders to keep tabs on the content that matters most to you.